Embroidery is an ancient art form that has been passed down through generations, captivating artists and enthusiasts alike. The delicate and intricate nature of embroidery allows for endless creative possibilities, and one of the most popular motifs in this art form is flowers. Embroidery flowers bring a touch of nature's beauty and elegance to any design, whether it's a garment, home decor, or an art piece. In this article, we will delve into the world of embroidery flowers, exploring techniques, design ideas, and the timeless charm they add to any project.
Embroidery Flowers: A Blossoming Tapestry of Colors and Textures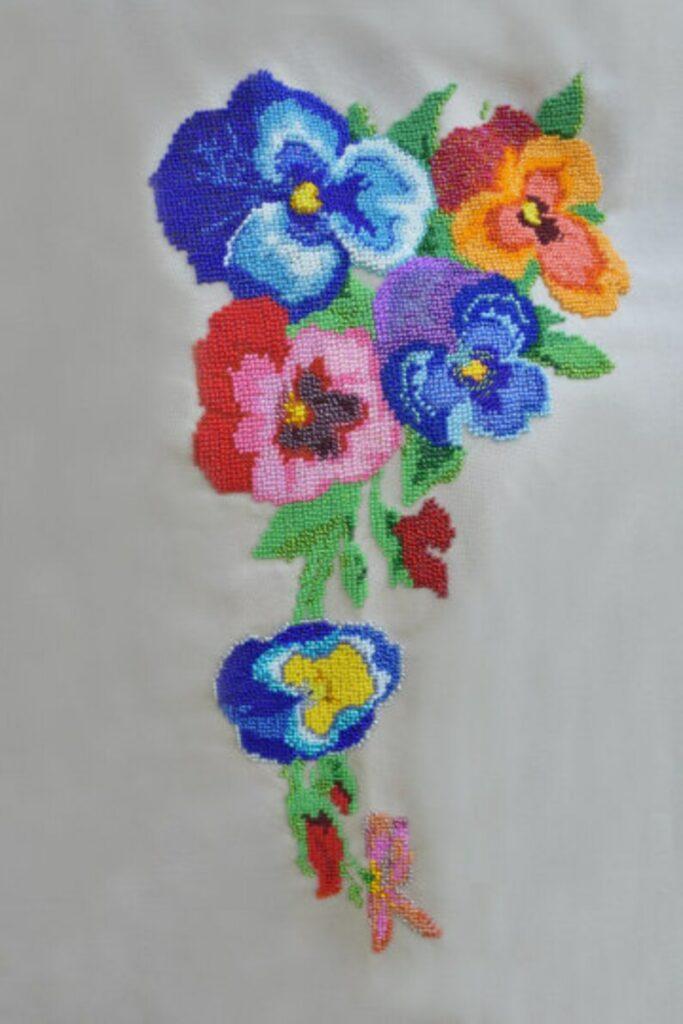 Embroidery flowers serve as a vibrant tapestry of colors and textures, breathing life into any embroidery project. From delicate rosebuds to vibrant sunflowers, there are countless floral designs to choose from, each offering its own unique charm. The choice of embroidery flowers depends on personal preference, the intended purpose of the project, and the level of intricacy desired.
What Makes Embroidery Flowers So Special?
Embroidery flowers have a special allure that stems from their ability to capture nature's beauty and translate it onto fabric. Whether you're creating a delicate bouquet on a handkerchief or adorning a dress with a vibrant floral motif, embroidery flowers instantly elevate your creations, making them visually striking and captivating. The intricacy and attention to detail involved in embroidering flowers add a touch of sophistication, allowing you to showcase your artistic skills and create stunning masterpieces.
The Beauty of Hand Embroidery Flowers
Hand embroidery flowers possess a unique charm that stems from the tactile quality of each stitch. The slow and deliberate process of hand embroidery enables you to infuse your stitches with love and care, resulting in remarkable floral designs that exude warmth and personality. The meditative nature of hand embroidery allows you to immerse yourself in the creative process, channeling your emotions and breathing life into your embroidered blooms.
Popular Embroidery Flowers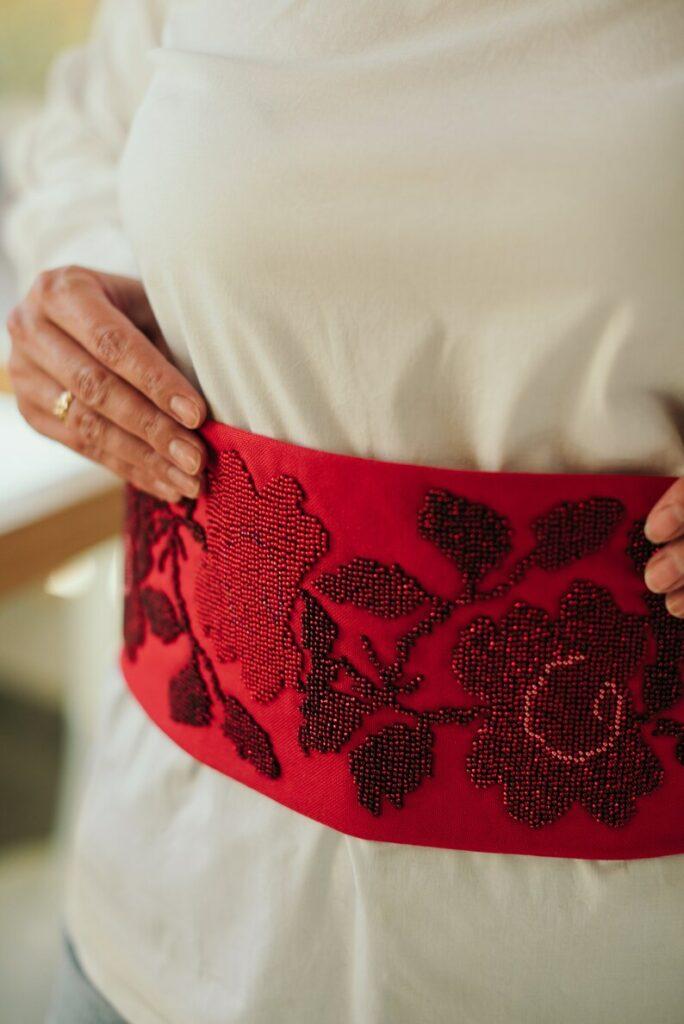 When it comes to popular embroidery flowers, the options are abundant. Here are some exquisite floral designs that have stood the test of time:
Roses: Symbolizing love and beauty, roses are a classic choice for embroidery. Their intricate petals and graceful curves make them an enchanting subject for needlework.
Daisies: With their simple yet charming appearance, daisies are often chosen to add a touch of innocence and purity to embroidery projects.
Lilies: Known for their elegance and grace, lilies are a favorite among embroiderers seeking to create a sophisticated and refined look.
Tulips: Vibrant and cheerful, tulips bring a burst of color to any embroidery design. Their unique shape and versatility make them a popular choice for various projects.
Sunflowers: These majestic flowers exude warmth and radiance, making them a captivating choice for larger embroidery pieces.
Cherry Blossoms: Symbolizing beauty and the fleeting nature of life, cherry blossoms are often used in embroidery to evoke a sense of delicacy and transience.
Techniques for Embroidering Flowers
Embroidering flowers requires skill and attention to detail. Here are some techniques commonly used to bring embroidery flowers to life:
Outline Stitch: This stitch is perfect for creating the basic structure of flower petals. It outlines the shape and allows for further embellishment.
Satin Stitch: Ideal for filling in larger areas, the satin stitch creates a smooth and polished surface, perfect for vibrant flower petals.
French Knots: These tiny, raised knots can mimic the texture and appearance of flower centers, adding dimension and realism to the design.
Lazy Daisy Stitch: Also known as the detached chain stitch, this technique is frequently used for creating petals and leaves with a natural curve.
Seed Stitch: By scattering small seed-like stitches, you can create a textured effect resembling the surface of flower centers or foliage.
Bullion Knots: These long, twisted knots are ideal for capturing the spiraling nature of vines, delicate stems, or tendrils.
FAQs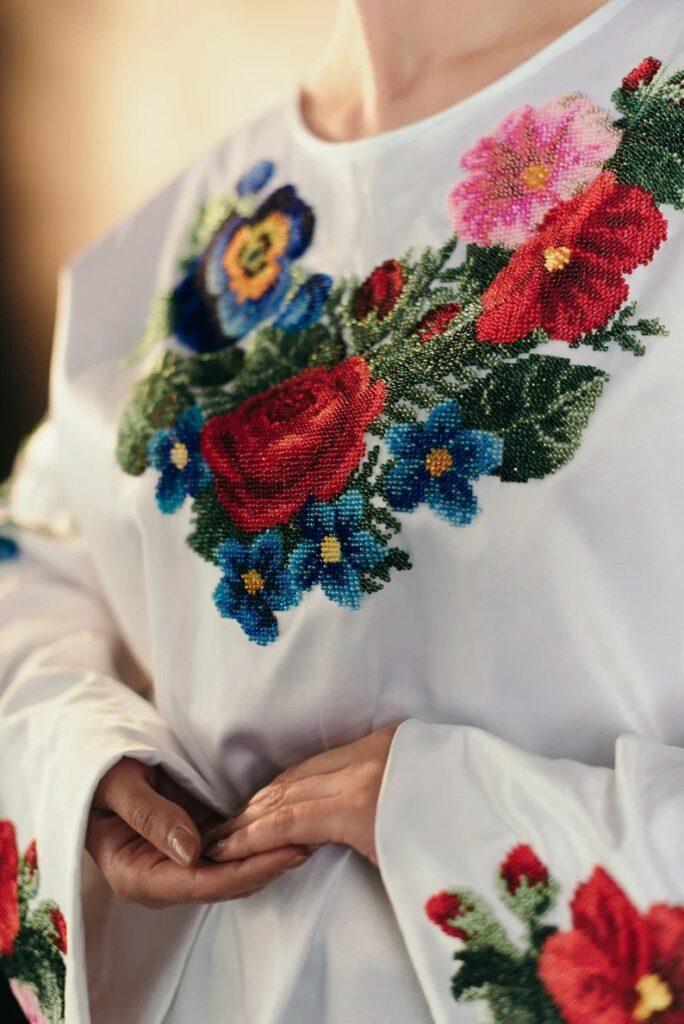 Q: What type of fabric is best for embroidering?
A: Light and smooth fabrics such as cotton or linen provide an ideal base for embroidering flowers. They allow the needle to glide smoothly and showcase the intricate details of the design.
Q: Can I mix different types  in one project?
A: Absolutely! Mixing different types of embroidery flowers can create a visually stunning and dynamic composition. Just ensure that the chosen flowers complement each other in terms of size, style, and color palette.
Q: Are there any special considerations when embroidering large flowers?
A: When embroidering large flowers, it's important to use a sturdy fabric and reinforce the embroidery with interfacing or backing fabric. This helps maintain the shape and prevent sagging.
Q: How can I add dimension?
A: Adding dimension to embroidery flowers can be achieved through techniques such as padding, using different shades of thread, or incorporating beads and sequins for a textured effect.
Q: Can I incorporate flowers into wearable garments?
A: Absolutely! Embroidery flowers can transform plain garments into stunning fashion pieces. Consider embroidering flowers along necklines, hems, or even creating an entire floral pattern on a dress.
Q: What are some popular color combinations?
A: Popular color combinations for embroidery flowers include soft pastels for a romantic look, vibrant contrasting colors for a bold statement, and monochromatic schemes for an elegant and sophisticated feel.
Conclusion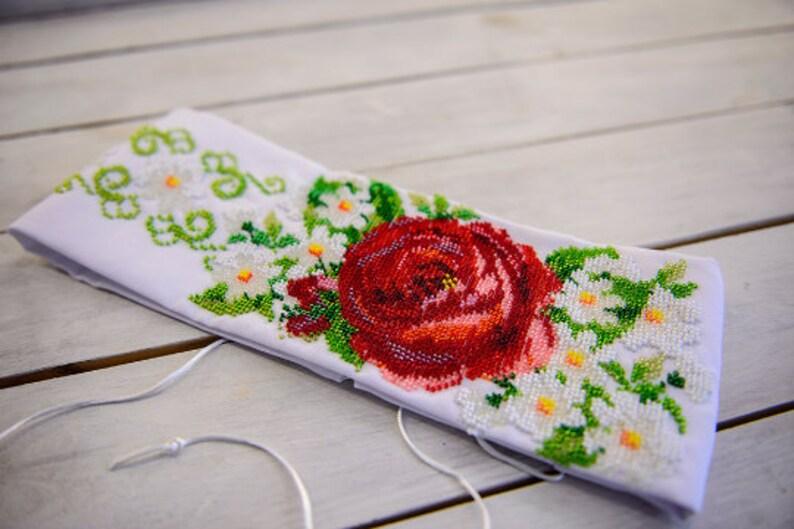 Flowers are a true embodiment of beauty, artistry, and craftsmanship. With their delicate and intricate designs, they add a touch of elegance and charm to any fabric or accessory. From hand bead embroidery to machine embroidery and appliqué, there are various techniques to create stunning floral motifs. Whether you choose to embellish garments and accessories or adorn your living space,  flowers design offer limitless possibilities for expressing your creativity.
The versatility of  flowers design allows them to be customized to suit any style or occasion. Whether you prefer vibrant and colorful blooms or subtle and monochromatic designs, there is a flower embroidery pattern that will capture your imagination. By incorporating embroidery flowers into your projects, you can transform ordinary items into extraordinary pieces that showcase your personal style and attention to detail.
Furthermore, flowers design hold a timeless appeal. They have been cherished throughout history and continue to captivate people with their intricate details and natural beauty. By learning and practicing the art of embroidery flowers, you not only join a rich tradition but also contribute to the preservation of this beautiful craft.
In conclusion,  flowers designs are a testament to the artistry and skill of needlework. They offer a creative outlet for expressing your personal style and adding a touch of elegance to your creations. Whether you're a seasoned embroiderer or a beginner, exploring the enchanting world of embroidery flowers is sure to inspire and delight. So, pick up your needle and thread, and let your imagination bloom with the beauty of embroidery flowers.