Welcome to the world of bead jewelry-making! This captivating craft allows you to express your creativity, enhance your style, and create stunning accessories. Whether you're a beginner or an experienced jewelry enthusiast, bead jewelry-making offers endless possibilities to design unique pieces that reflect your personal taste. In this comprehensive guide, we will explore the art of bead jewelry-making, from the basics to advanced techniques. Get ready to dive into a world of colorful beads, intricate patterns, and exquisite designs!
Bead Jewelry-Making: An Artistic Journey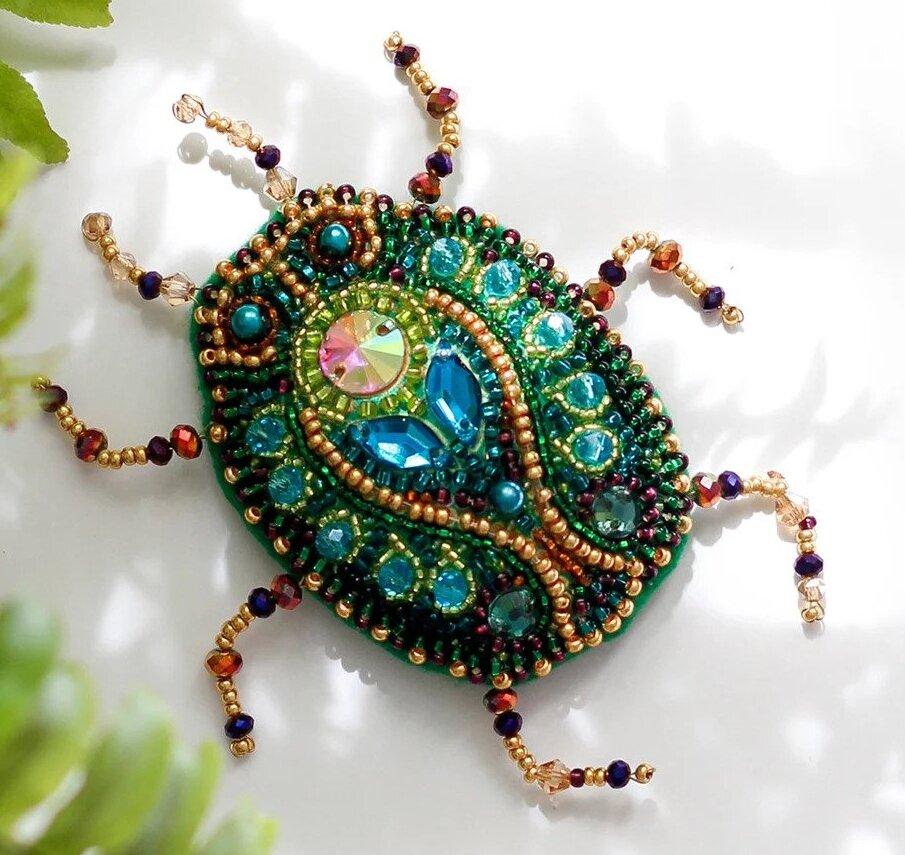 Bead jewelry-making is a fascinating art form that has been practiced for centuries. From ancient civilizations to modern times, people have adorned themselves with beads to showcase their individuality and cultural heritage. The process of bead jewelry-making involves stringing or weaving beads together to create bracelets, necklaces, earrings, and more. It requires a combination of technical skills, artistic vision, and attention to detail. Let's delve into the various aspects of this captivating craft!
The Joy of Bead Selection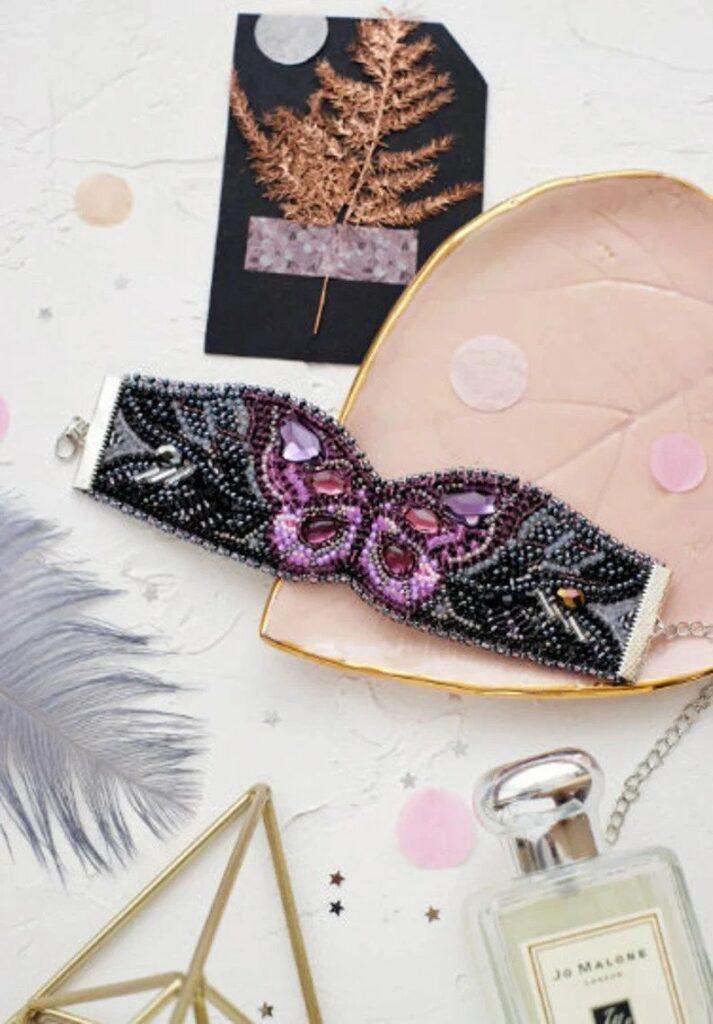 Choosing the right beads is a crucial step in bead jewelry-making. The market offers an incredible array of bead options, ranging from glass and gemstone beads to wooden and metal ones. Each type of bead brings its own unique texture, color, and shine to your designs. Consider the style and theme you want to achieve, and let your imagination run wild as you browse through a vast assortment of beads. Experiment with different shapes, sizes, and materials to add depth and interest to your creations.
Essential Tools and Materials (Bead Jewelry-Making)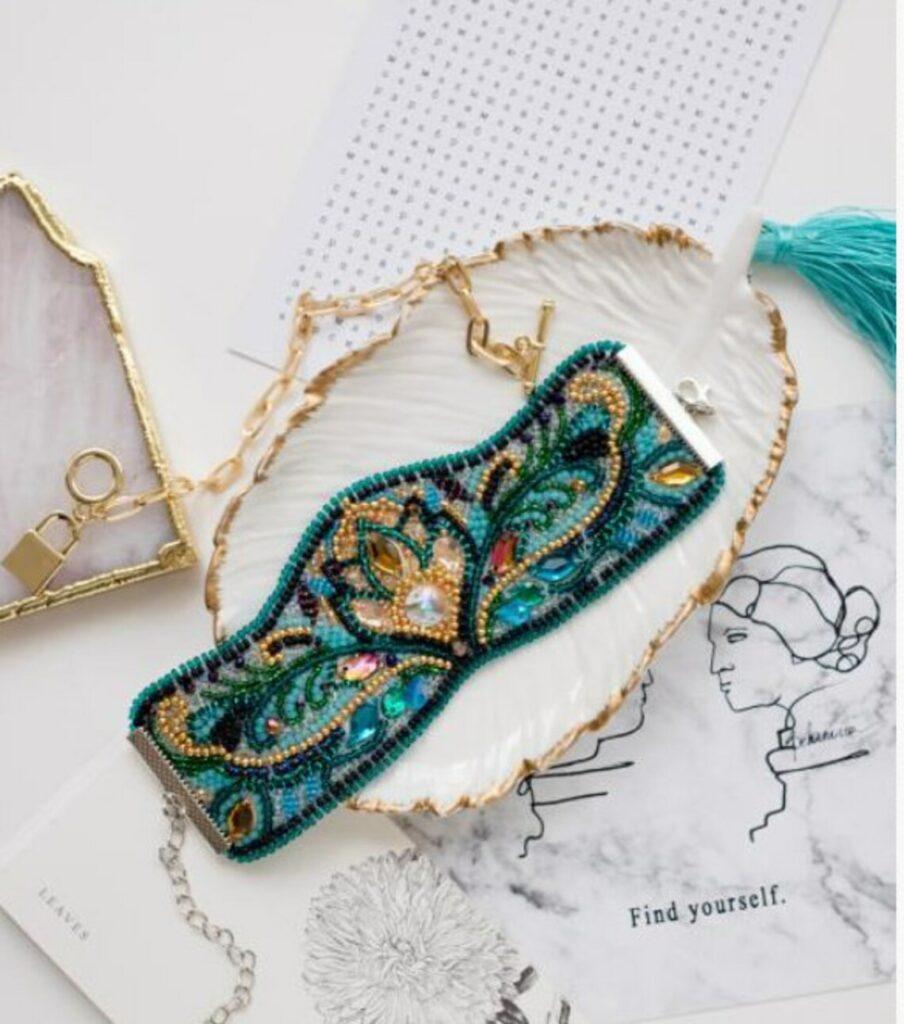 Before you embark on your bead jewelry-making journey, it's essential to gather the necessary tools and materials. Here are some basic items you'll need:
Beads: Choose a variety of beads in different colors, shapes, and sizes.
Stringing Materials: Options include beading wire, nylon thread, elastic cord, or leather cord.
Findings: These are essential components like clasps, jump rings, and ear wires that connect your jewelry pieces together.
Pliers: Use round-nose, flat-nose, and wire cutters to manipulate and secure your jewelry components.
Beading Mat: A non-slip mat provides a stable surface to work on and prevents beads from rolling away.
Beading Needles: These thin, flexible needles are ideal for weaving beads together.
Remember to always choose high-quality materials to ensure the durability and longevity of your creations.
Mastering Basic Techniques (Bead Jewelry-Making)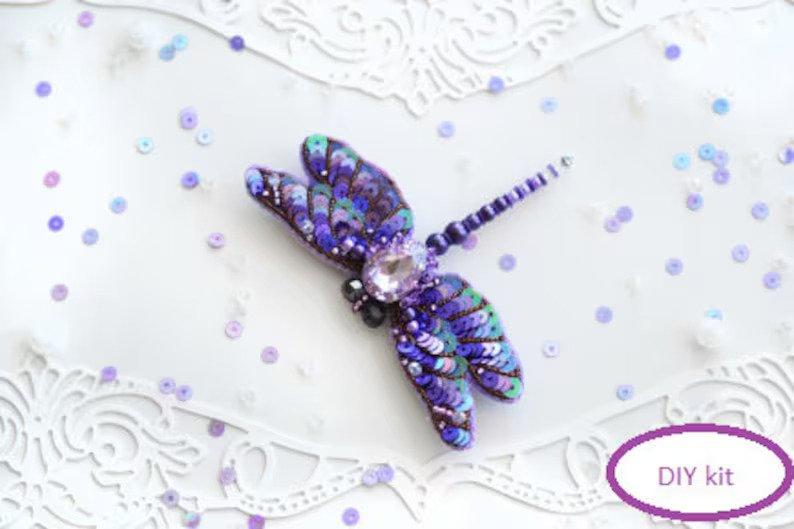 To create beautiful bead jewelry, you'll need to learn a few basic techniques. These fundamental skills form the building blocks for more intricate designs. Let's explore some essential techniques every aspiring bead jewelry-maker should know:
Stringing: Stringing is the simplest technique, involving threading beads onto a stringing material. It's ideal for creating bracelets and necklaces. Use crimp beads or knots to secure the ends.
Wirework: Wirework adds versatility and structure to your designs. You can create loops, spirals, and wire-wrapped connections using pliers and wire.
Knotting: Knotting between beads creates a visually appealing pattern and adds strength to your designs. It's commonly used in pearl or gemstone jewelry.
Weaving: Bead weaving involves using a needle and thread to stitch beads together in intricate patterns. Popular bead weaving techniques include peyote stitch, right angle weave, and brick stitch.
Earring Making: Explore the art of earring making by combining beads with earring findings. Create your own unique designs that complement your personal style.
With practice and patience, these techniques will become second nature, allowing you to create captivating designs.
Exploring Advanced Techniques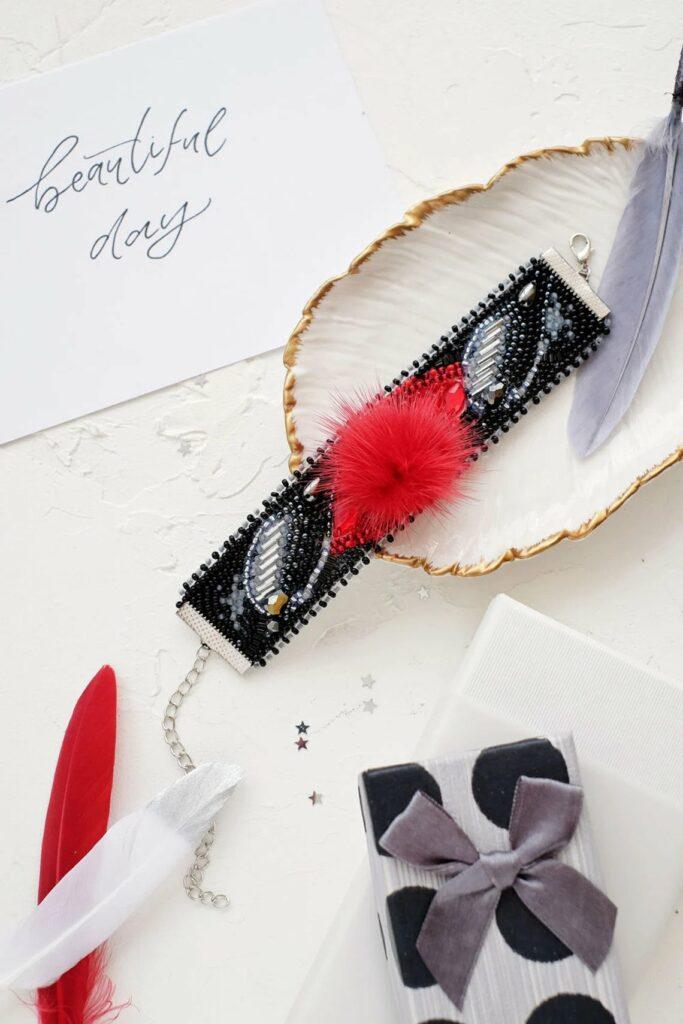 Once you've mastered the basics, you can elevate your bead jewelry-making skills with advanced techniques. These techniques offer endless possibilities for intricate and visually stunning designs. Here are a few advanced techniques to consider:
Bead Embroidery: Blend beadwork with embroidery techniques to create intricate designs on fabric. This technique is often used in creating brooches, cuff bracelets, and embellished textiles.
Wire-Wrapping: Wire-wrapping allows you to create intricate designs by wrapping wire around beads or gemstones. It's perfect for creating pendants, charms, and statement pieces.
Bead Crochet: Combine the art of crochet with beads to create intricate ropes, bracelets, or necklaces. This technique requires patience and precision but yields beautiful results.
Bead Loom Weaving: Loom weaving involves using a bead loom to create intricate patterns and designs. This technique allows for precise bead placement and is ideal for creating bracelets, belts, and headbands.
Remember to keep challenging yourself and exploring new techniques to continuously expand your bead jewelry-making repertoire.
FAQs about Bead Jewelry-Making
Q: What are the best beads for beginners in bead jewelry-making?

A: For beginners, it's recommended to start with larger beads like acrylic or glass beads. They are easier to handle and string onto materials.

Q: How can I prevent my beads from tangling while working on a project?

A: To prevent bead tangling, you can use bead organizers or small containers with compartments to separate different types of beads.

Q: Are there any online resources or tutorials for learning advanced bead jewelry-making techniques?

A: Yes, there are numerous online resources, video tutorials, and forums dedicated to bead jewelry-making. Websites like YouTube, Craftsy, and Beadaholique offer a wealth of instructional content.

Q: How can I add a personal touch to my bead jewelry designs?

A: Adding personal touches can be done through customizing color combinations, incorporating unique charms or pendants, or even integrating birthstones or meaningful symbols into your designs.

Q: What are some tips for selling bead jewelry?

A: To sell bead jewelry, consider creating an online shop on platforms like Etsy or setting up a booth at local craft fairs. Ensure high-quality product images, detailed descriptions, and competitive pricing to attract customers.

Q: Can children also enjoy bead jewelry-making?

A: Absolutely! Bead jewelry-making can be a fun and educational activity for children. Choose larger beads and supervise them while using sharp tools. It's a great way to nurture their creativity and fine motor skills.
Conclusion
Bead jewelry-making is a captivating and rewarding craft that allows you to transform simple beads into stunning accessories. By acquiring the necessary skills, experimenting with various techniques, and exploring your creativity, you can create unique jewelry pieces that reflect your personal style. Remember to start with the basics, master essential techniques, and gradually progress to more advanced methods. Let the beads guide your imagination, and let your creativity shine through your one-of-a-kind designs. Get ready to embark on an artistic journey filled with beauty, inspiration, and self-expression!