Ukraine, a country rich in cultural heritage, boasts a remarkable traditional garment known as the vyshyvanka. This embroidered masterpiece holds deep historical and cultural significance, representing the artistic spirit and national pride of the Ukrainian people. In this article, we will delve into the world of the vyshyvanka, exploring its origins, symbolism, and the ways in which it continues to captivate people around the globe. Whether you are a fashion enthusiast, history buff, or simply curious about different cultures, the vyshyvanka will undoubtedly leave a lasting impression.
What is a Vyshyvanka?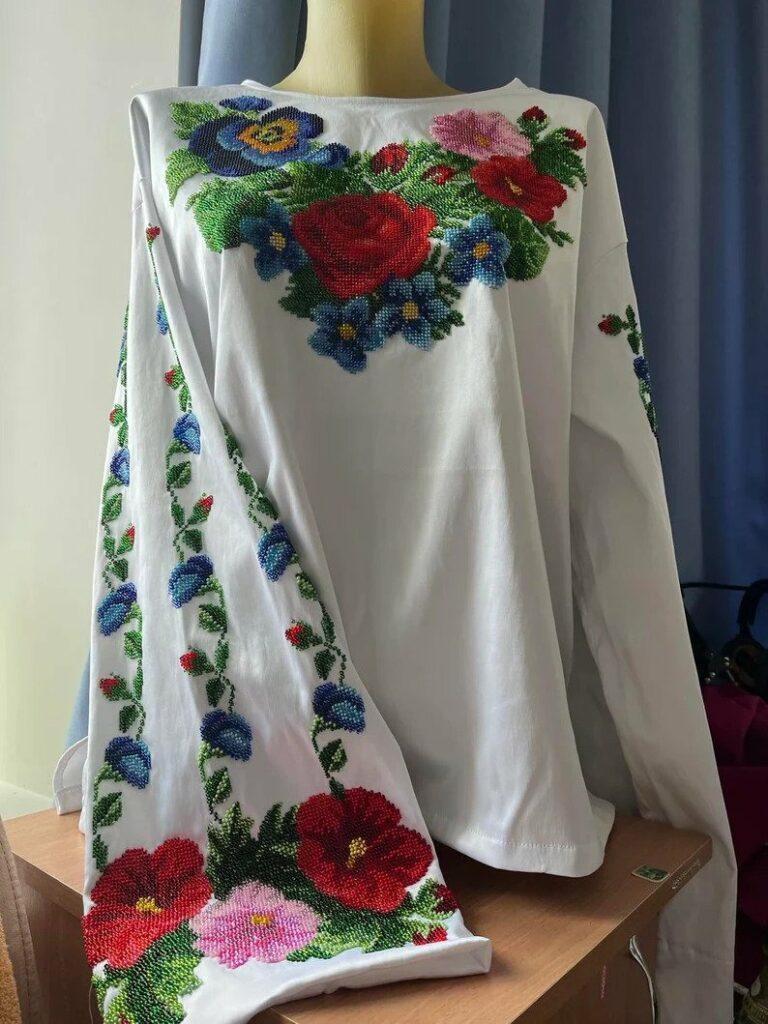 A vyshyvanka is a traditional Ukrainian shirt that is embroidered with colorful patterns. The word "vyshyvanka" comes from the Ukrainian verb "vyshyvaty," which means "to embroider." These shirts have been worn in Ukraine for centuries and are an important symbol of Ukrainian identity.
History of the Vyshyvanka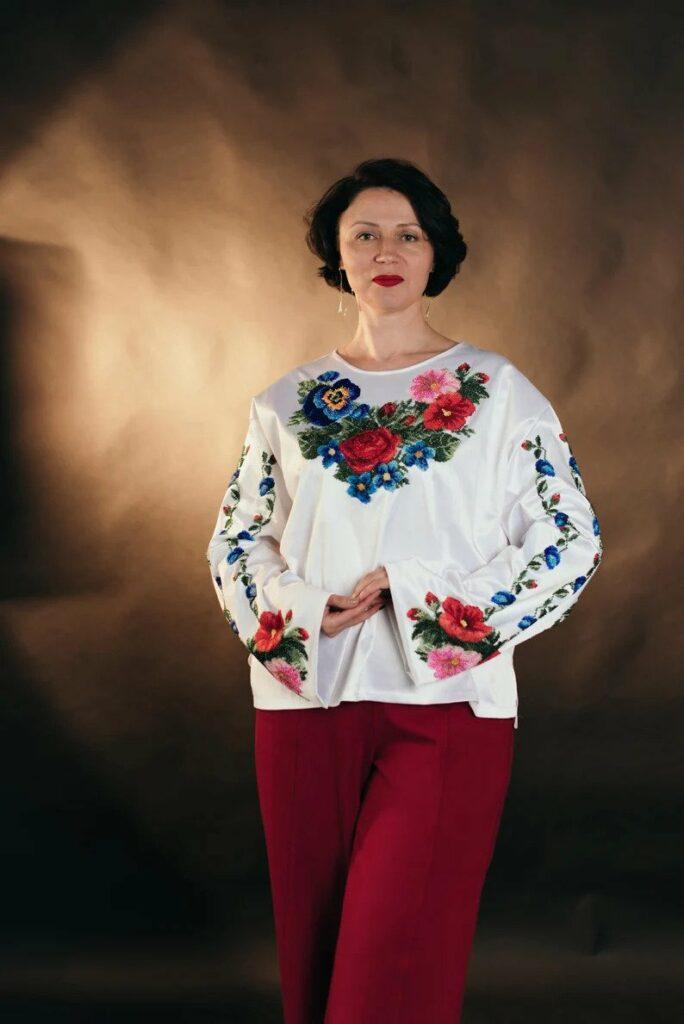 The origins of the vyshyvanka can be traced back to ancient times. In pre-Christian Ukraine, embroidery was a way to adorn clothing and other textiles with symbols and designs that held spiritual significance. As Christianity spread throughout Ukraine, embroidery became a way to decorate religious items and vestments.
During the 19th and 20th centuries, the vyshyvanka became a symbol of national pride and resistance. Ukrainian nationalists and activists often wore vyshyvankas as a way to show their support for Ukrainian independence and culture. During the Soviet era, wearing a vyshyvanka was seen as a political statement, as the government discouraged any displays of national identity.
Today, the vyshyvanka continues to be an important symbol of Ukrainian culture. It is worn on special occasions such as weddings, festivals, and holidays. Many Ukrainians also wear vyshyvankas as a way to celebrate their heritage and connect with their roots.
The Vyshyvanka: A Fusion of Art and History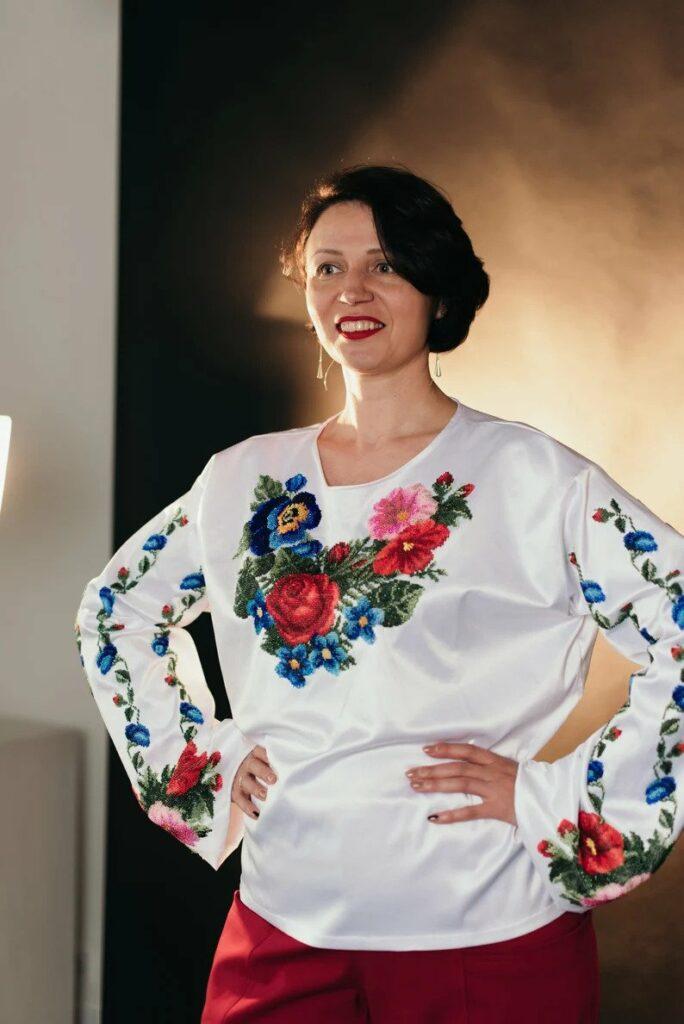 The vyshyvanka, with its intricate embroidery and vibrant colors, is a quintessential symbol of Ukrainian identity. Dating back centuries, this traditional garment has stood the test of time, evolving and adapting to modern fashion trends while preserving its cultural essence. Let's dive into the fascinating world of the vyshyvanka and uncover its captivating story.
Origins of the Vyshyvanka: A Glimpse into the Past
The roots  can be traced back to ancient times, where it served as a practical and decorative piece of clothing. The earliest known examples of embroidery in Ukraine date as far back as the third century BC. Initially, embroidery was primarily used for religious and ritualistic purposes, symbolizing protection and warding off evil spirits. Over time, the vyshyvanka transformed into a wearable work of art, showcasing the skills and creativity of Ukrainian artisans.
Symbolism Woven in Threads: Decoding Vyshyvanka Designs
Each  design is brimming with symbolism, carrying profound meanings that reflect Ukrainian culture, history, and beliefs. The motifs and patterns embroidered on the vyshyvanka vary depending on the region, but common themes include flowers, animals, geometric shapes, and mythical creatures. Let's explore some of the most prevalent symbols found in vyshyvanka designs:
Periwinkle Flower: The periwinkle flower, often depicted in  designs, symbolizes love, purity, and faithfulness.
Oak Leaf: The oak leaf motif represents strength, endurance, and longevity, embodying the resilience of the Ukrainian people throughout history.
Bird: A common motif found in embroidery designs is the bird, symbolizing freedom, spirituality, and the connection between the earthly and divine realms.
Sun: The sun motif, with its radiating rays, signifies life, vitality, and prosperity, invoking positive energy and good fortune.
Types of Vyshyvankas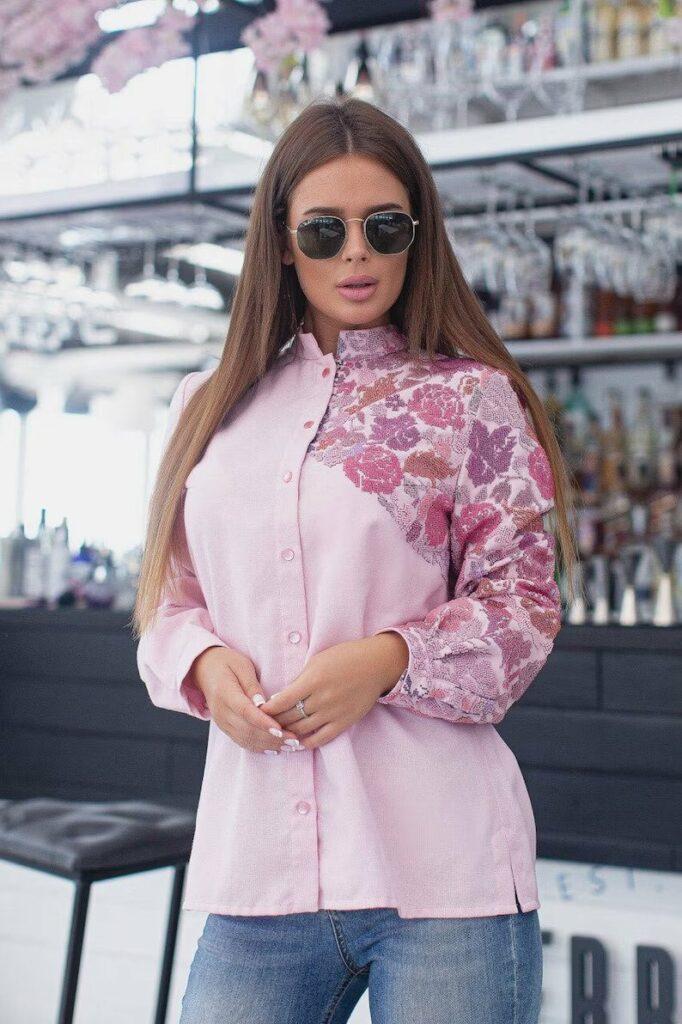 There are many different types , each with its own unique style and meaning. Here are a few examples:
Poltava vyshyvanka: This style is known for its bright red embroidery and geometric patterns. It originated in the Poltava region of Ukraine and is often worn by men.
Hutsul vyshyvanka: The Hutsul people are an ethnic group that lives in the Carpathian Mountains of western Ukraine. Their vyshyvankas are known for their intricate designs and bright colors.
Chernihiv vyshyvanka: This style  features black embroidery on a white or beige background. It originated in the Chernihiv region of Ukraine and is often worn by women.
FAQ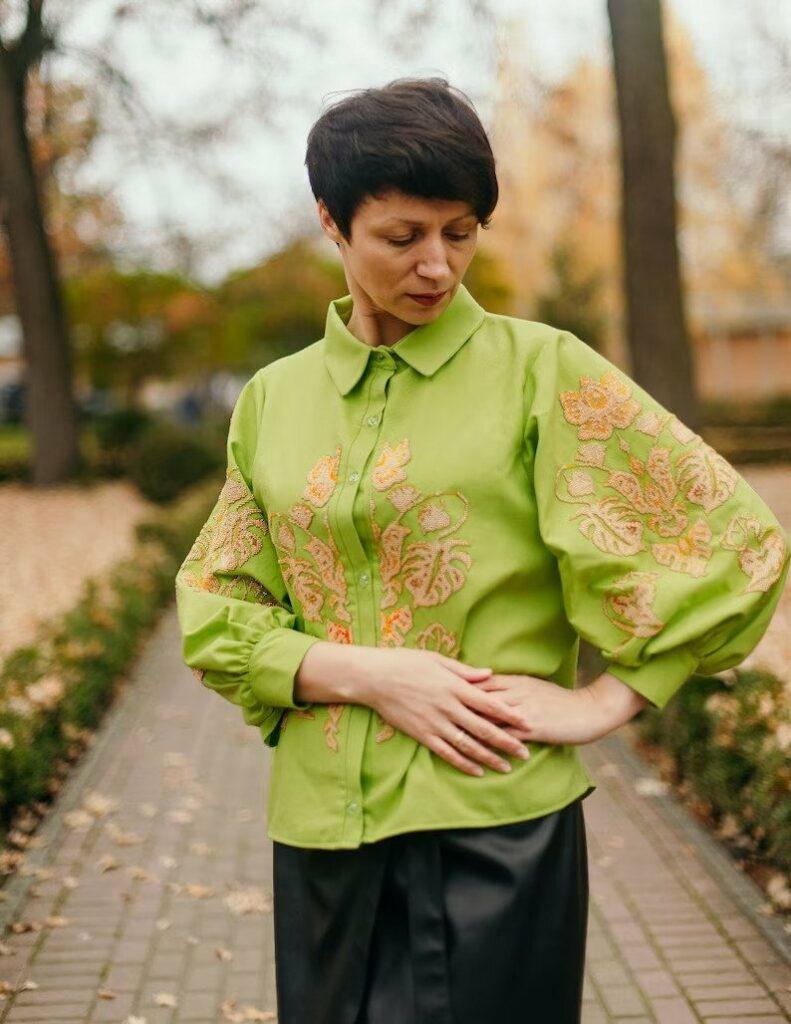 What is the meaning of Vyshyvanka?

It is a traditional Ukrainian embroidered garment that holds cultural and symbolic significance. It represents Ukrainian identity, heritage, and national pride.

How long does it take to make it?

The time required to make it varies depending on the complexity of the design, the skill level of the embroiderer, and the techniques used. It can take anywhere from several weeks to several months to complete a Vyshyvanka.

Can anyone wear a Vyshyvanka?

Absolutely! The Vyshyvanka is not limited to any specific gender, age group, or ethnicity. It is a garment that can be worn by anyone who appreciates its beauty and cultural significance.

How many styles ?

There are numerous styles , each representing a specific region in Ukraine. Some popular styles include Polissian, Podillian, Hutsul, Bukovynian, and Boyko, to name a few. Each style has its distinct motifs, colors, and embroidery techniques.

How can one care for a Vyshyvanka?

To preserve the beauty and longevity of a Vyshyvanka, it is recommended to hand wash it gently in cold water using a mild detergent. Avoid twisting or wringing the garment and let it air dry. Ironing should be done on the reverse side using low heat.

Where can I buy it?

Authentic Vyshyvankas can be purchased from various sources. In Ukraine, you can find them in local markets, craft fairs, or specialized boutiques. Additionally, online platforms and stores that focus on Ukrainian crafts and cultural products often offer a wide selection of authentic Vyshyvankas.
Conclusion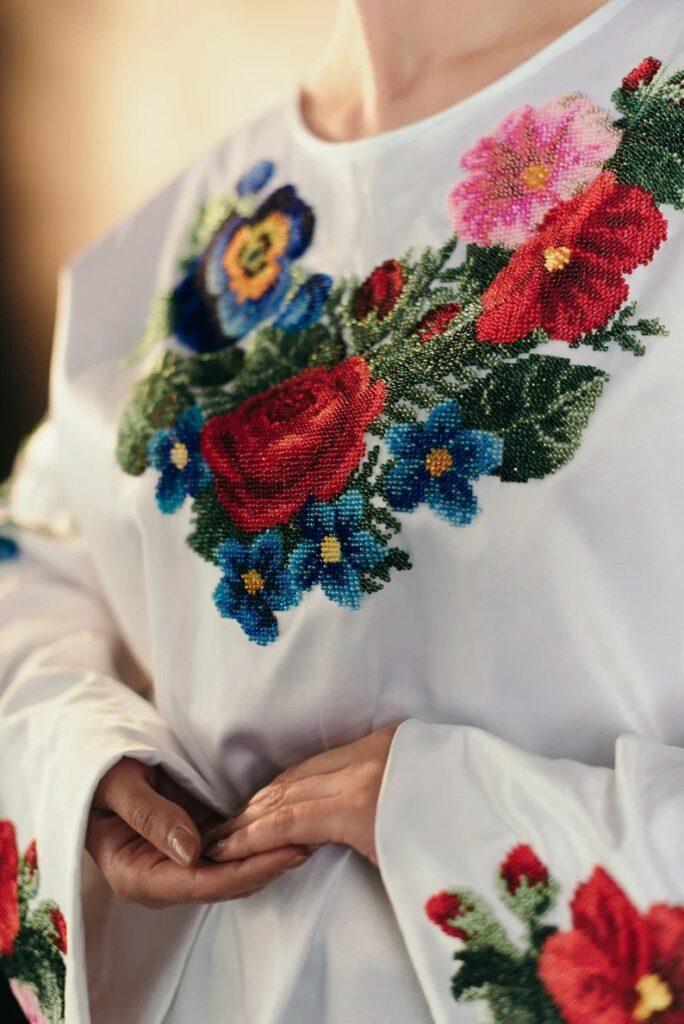 The Vyshyvanka stands as a vibrant embodiment of Ukrainian culture, preserving centuries-old traditions and carrying the essence of Ukrainian identity. This traditional embroidered garment not only showcases exquisite craftsmanship but also tells a story through its intricate designs and symbols. From its origins rooted in ancient Slavic tribes to its modern-day significance as a symbol of national pride, the Vyshyvanka continues to captivate hearts and minds.
Throughout this article, we have explored the origins of the Vyshyvanka, its cultural significance, regional variations, symbolic meanings, and the artistry involved in its creation. We have seen how wearing it  is more than just adorning oneself with a beautiful garment; it is a declaration of heritage, a connection to Ukrainian roots, and a celebration of a rich cultural legacy.