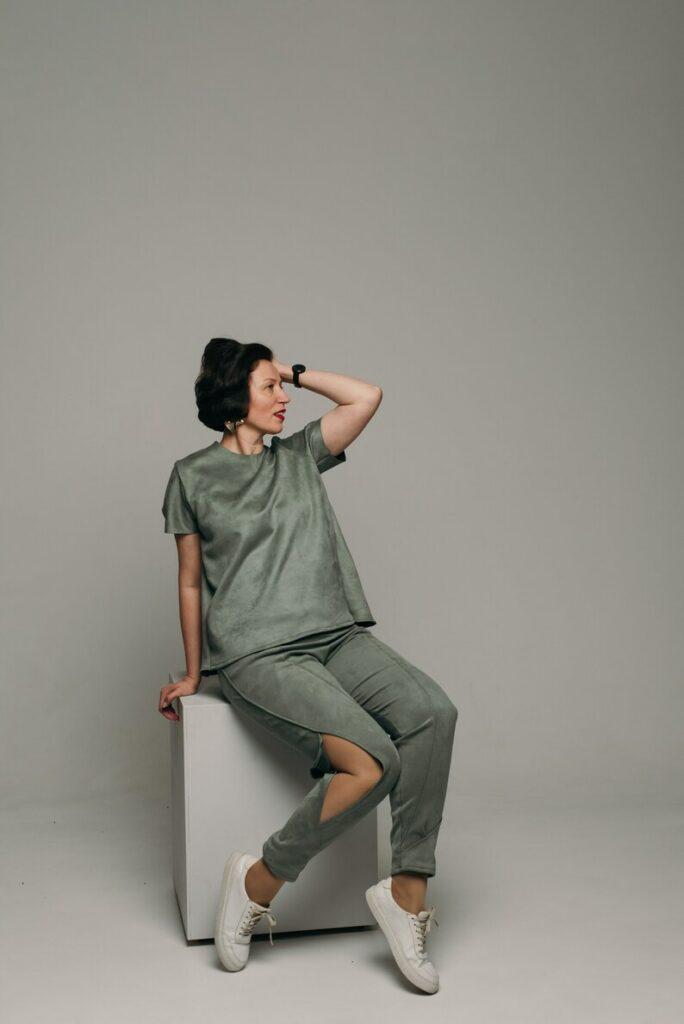 Women's Sweat Suits. It's no secret that loungewear has become a staple in our daily wardrobes, especially since the pandemic hit. With more people spending time at home, comfortable clothing has become a necessity. However, who says comfortable can't be stylish? Enter women's sweat suits – the perfect upgrade to your loungewear collection.
Sweat suits have come a long way from the matching velour tracksuits of the early 2000s. Today, they come in a variety of styles, colors, and fabrics, making them versatile enough to wear both at home and outside. In this article, we'll explore the latest trends  and provide tips on how to wear them for maximum comfort and style.
Upgrade Your Loungewear with Women's Sweat Suits: Latest Trends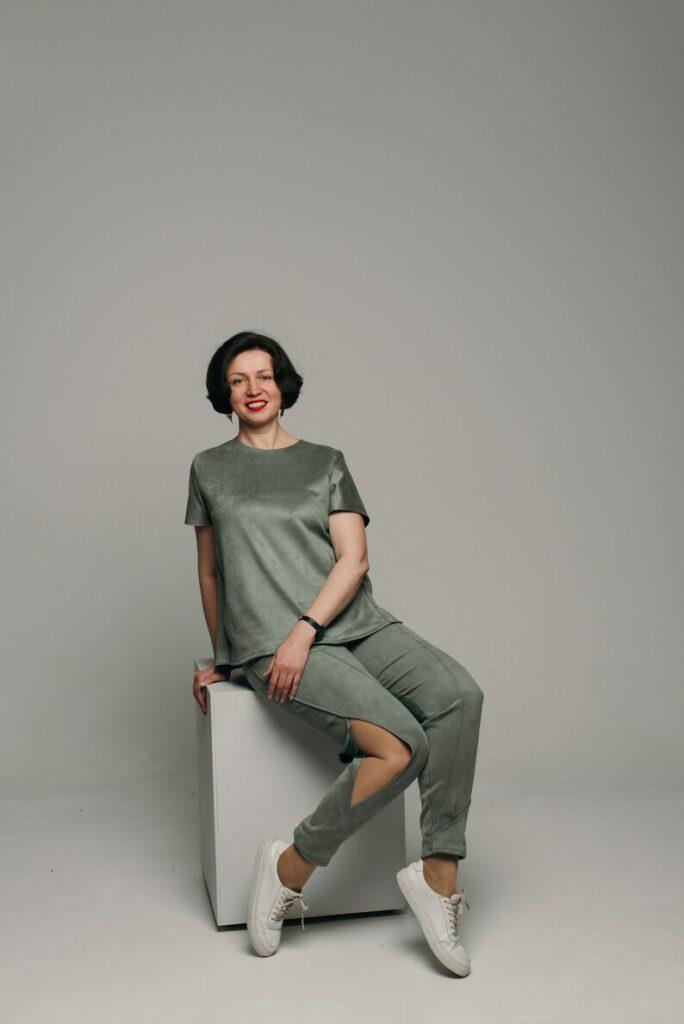 Sweat suits are no longer just for working out or lounging at home. They have become a fashion statement in their own right. Here are some of the latest trends in women's sweat suits:
Oversized Sweat Suits: Comfort is key when it comes to loungewear, and oversized sweat suits deliver just that. These roomy suits come in various styles, including cropped and full-length, and can be dressed up or down.
Monochromatic Sweat Suits: Monochromatic outfits are all the rage, and sweat suits are no exception. Wearing a single color from head to toe creates a streamlined, modern look that's perfect for any occasion.
Printed Sweat Suits: Want to add some fun to your loungewear collection? Printed sweat suits are the way to go. From animal prints to graphic designs, there's a print out there for everyone.
Athleisure Sweat Suits: If you want to take your sweat suit game up a notch, opt for an athleisure-inspired suit. These suits feature sleek lines, technical fabrics, and fashion-forward details that will make you stand out in a crowd.
How to Style Women's Sweat Suits: Tips and Tricks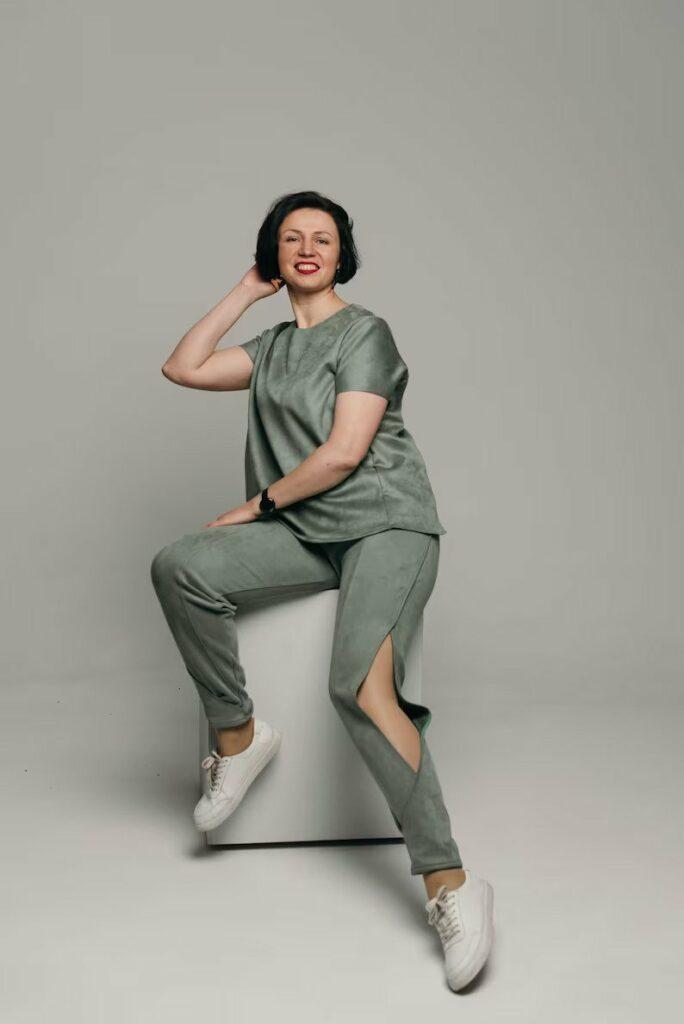 Now that you know the latest trends, it's time to learn how to style them. Here are some tips and tricks to help you rock your sweat suit like a pro:
Dress Them Up: Sweat suits can be dressed up with the right accessories. Try pairing an oversized suit with heeled boots and statement earrings for a chic look.
Accessorize: Don't be afraid to accessorize your sweat suit. From hats to scarves to jewelry, accessories can elevate your look from basic to stylish.
Mix and Match: Don't limit yourself to wearing your sweat suit as a set. Mix and match your sweatshirt and sweatpants with other items in your wardrobe to create new outfits.
Layer Up: Layering is key when it comes to sweat suits. Add a denim jacket or a leather moto jacket to your outfit for an edgy look.
Sweat Suit Types:
Women's sweat suits come in a wide variety of styles. Here are a few of the most common designs:
Classic Sweat Suits: Classic sweat suits are often composed of cotton or cotton-blend fabrics and come in a matching set of sweatpants and hoodie. They come in a range of colors and designs and are ideal for relaxing about the home or going on errands.
Athletic Sweat Suits: Athletic sweat suits are meant for exercise and sports and are constructed of moisture-wicking fabrics. They are available in a range of designs and colors, as well as fitted and loose-fitting variants.
Fashion Sweat Suits: Fashion sweat suits are stylish and trendy, with distinctive prints, bright colors, and detailed detailing. They are perfect for making a fashion statement while staying comfortable.
Materials:
There are many different fabrics for sweat suits, and each one has certain qualities and advantages. Some of the most popular components for sweat suits are listed below:
Cotton: Cotton is a comfortable, permeable fabric that is ideal for loungewear. It is cozy, strong, and simple to maintain.
Polyester: Used frequently in athletic sweat suits, polyester is a tough, moisture-wicking textile. It is ideal for sports and exercise because it is breathable and light.
Fleece: Perfect for inclement weather, fleece is a warm and comfy cloth. It's fluffy, soft, and cozy, making it ideal for loungewear.
FAQs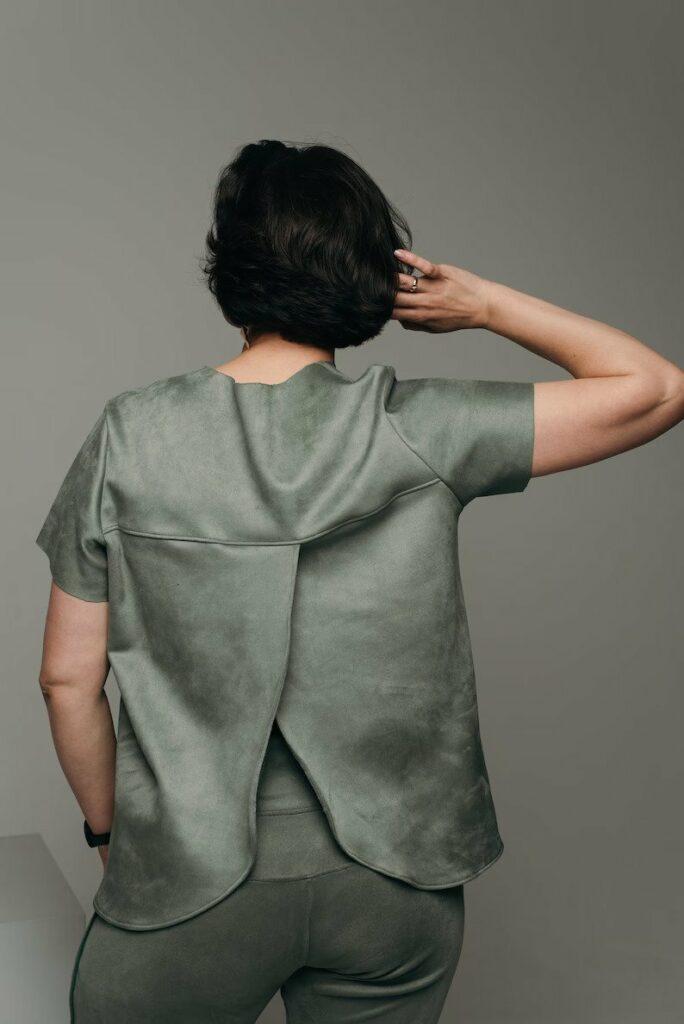 Q.Are sweat suits only for lounging at home?
A. No, sweat suits have become a fashion statement and can be worn outside the house. With the right accessories, they can be dressed up for a night out.
Q. Can you wear sweat suits to work?
A. It depends on your workplace's dress code. If your workplace is casual, you can definitely wear a sweat suit to work.
Q: Can sweat suits be worn outside of the house?
A: Yes, sweat suits can be worn outside of the house. Dress them up with accessories and shoes for a stylish look.
Please visit our Etsy shop