Welcome to the captivating world of tambour embroidery, a timeless art form that has been cherished for centuries. In this article, we will dive deep into the intricate details of tambour embroidery, exploring its history, techniques, and cultural significance. Join us on this enchanting journey as we unravel the beauty and elegance of this exquisite craft.
What is Tambour Embroidery?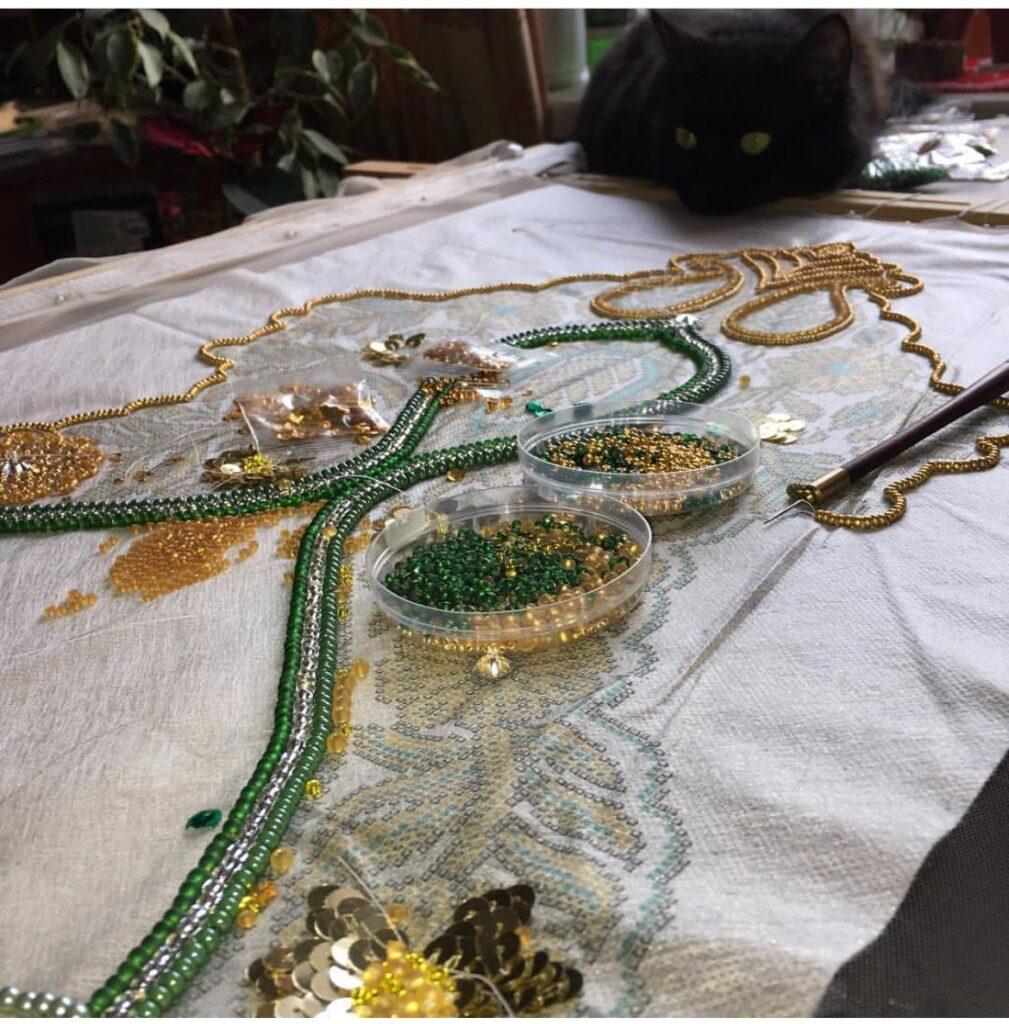 Tambour embroidery, also known as "chain stitch embroidery," is a technique that involves creating intricate designs using a specialized hook called a tambour needle. This needle is used to create a series of chain stitches on a fabric stretched taut in a frame. The result is a delicate and intricate design that adorns the fabric, adding a touch of elegance and charm.
The History of Tambour Embroidery
The origins of tambour embroidery can be traced back to the 18th century in India. It is believed to have been introduced by Mughal artisans who used the technique to embellish royal garments. From there, it spread to Europe, particularly France, where it gained immense popularity during the Rococo and Victorian eras.
Techniques of Tambour Embroidery
That embroidery requires a unique set of skills and techniques to master. Here are the key elements involved in creating tambour embroidery masterpieces:
Setting up the Frame: To begin the embroidery process, the fabric is stretched tightly on a frame, ensuring a smooth and even surface for stitching.
Transferring the Design: The design is transferred onto the fabric using various methods, such as tracing or printing, to serve as a guide during the embroidery process.
Starting the Chain Stitch: The tambour needle is threaded with the desired thread or yarn, and the first chain stitch is carefully created by inserting the needle from the back of the fabric and pulling it up to the front.
Continuing the Chain Stitch: The chain stitch is repeated by inserting the needle from the front of the fabric, catching the thread or yarn, and pulling it through to create a continuous chain of stitches.
Creating Intricate Patterns: The artist carefully follows the design, working row by row, to create intricate patterns, filling the fabric with a harmonious blend of stitches and colors.
Finishing Touches: Once the embroidery is complete, any loose ends are secured, and the fabric is carefully removed from the frame, ready to be admired and cherished.
Cultural Significance of Tambour Embroidery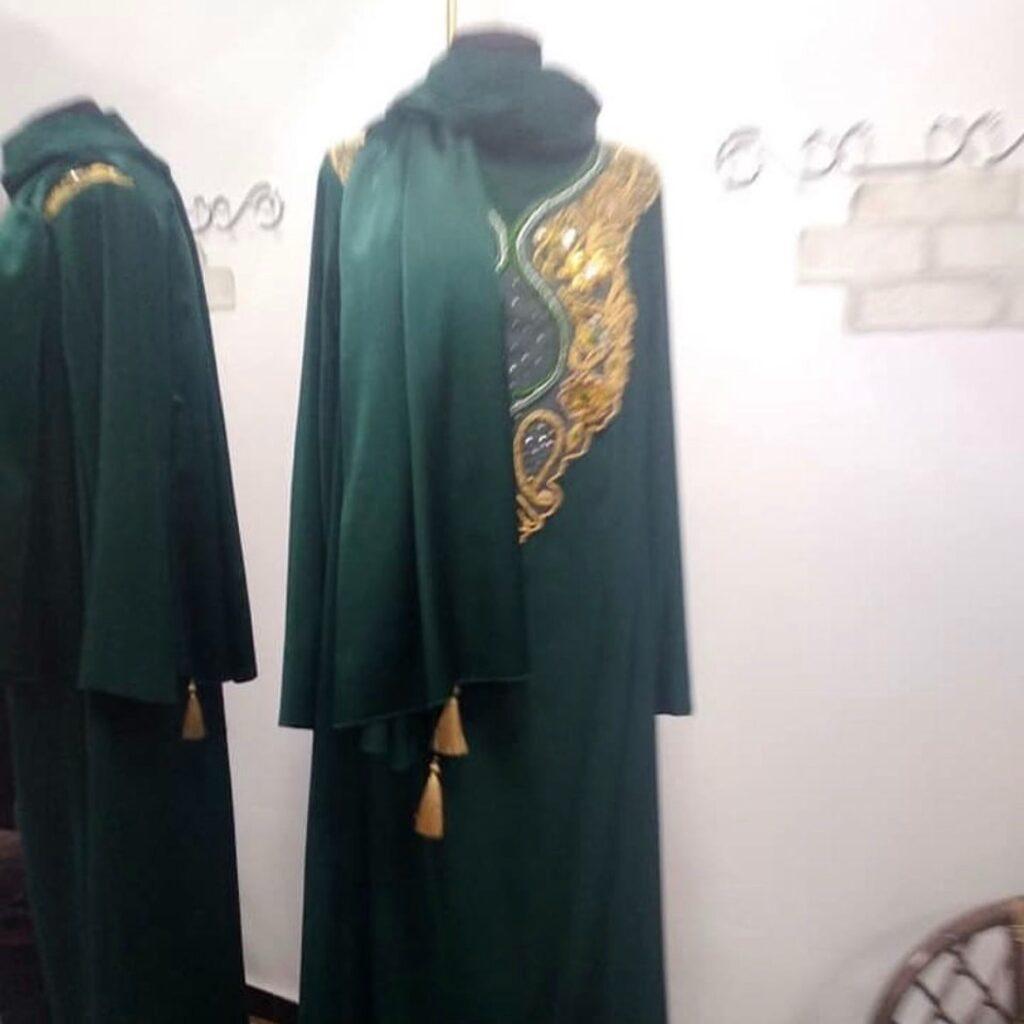 That embroidery holds great cultural significance in various parts of the world. Let's explore some of its cultural associations:
Indian Heritage: In India, tambour embroidery has deep roots in traditional attire, such as sarees and bridal garments. It is an integral part of Indian craftsmanship and symbolizes elegance and opulence.
French Elegance: During the 18th and 19th centuries, tambour embroidery became synonymous with French haute couture. It adorned royal garments, ball gowns, and other exquisite pieces, showcasing the elegance and refinement of French fashion.
Global Influence: Tambour embroidery has transcended borders and influenced various cultures worldwide. From Asia to Europe and the Americas, this art form has left an indelible mark on the world of fashion and textile design.
FAQs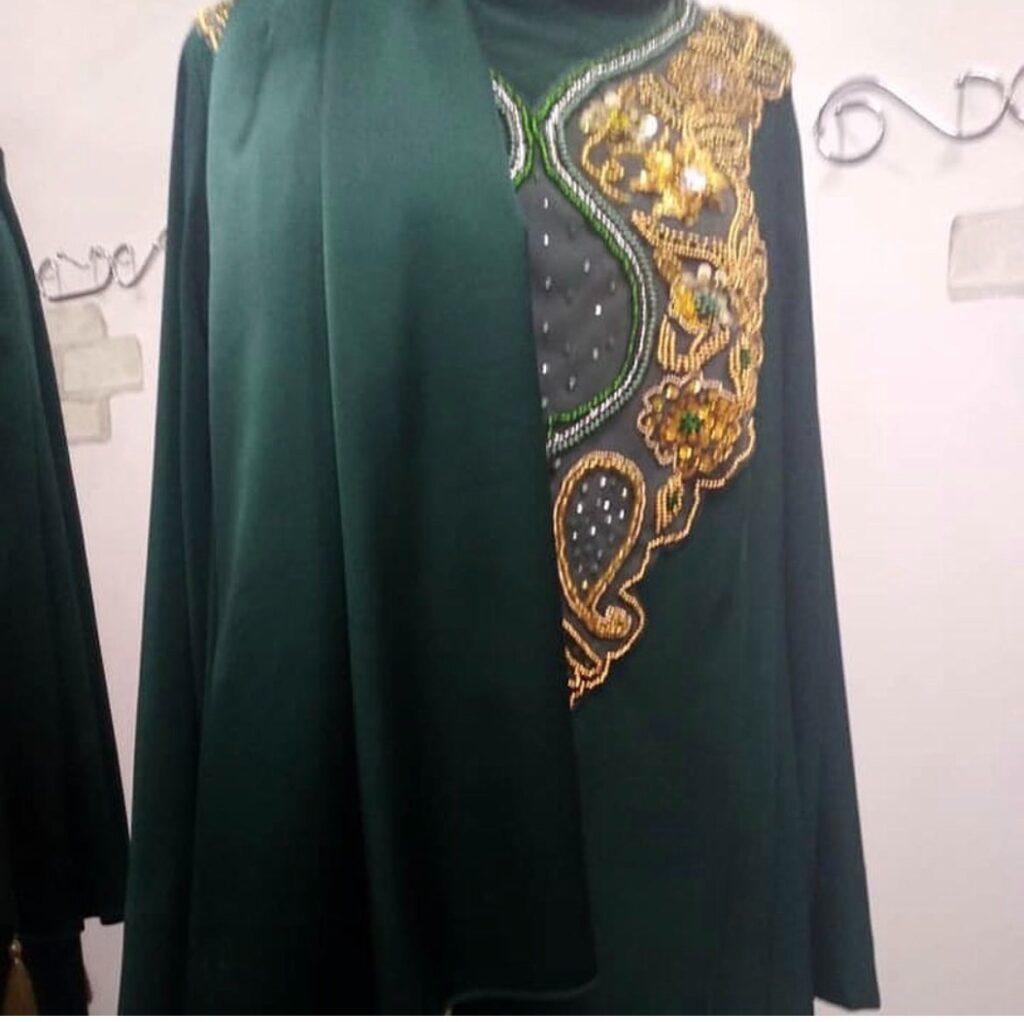 Q1: Can I learn embroidery as a beginner?
Absolutely! That embroidery can be learned by beginners with dedication and practice. There are numerous online tutorials, workshops, and books available to guide you through the learning process.
Q2: What materials do I need to start tambour embroidery?
To begin your  journey, you will need a tambour hook or needle, fabric, embroidery hoop or frame, and threads or yarns of your choice. Additionally, a design transfer tool and embroidery scissors are useful for the process.
Q3: Are there different styles of tambour embroidery?
Yes, that embroidery has evolved over time, giving rise to various styles and techniques. Some notable styles include Indian zardozi, French tambour beading, and modern interpretations that incorporate contemporary designs.
Q4: Can embroidery be done on different types of fabric?
Yes, embroidery can be done on a wide range of fabrics, including cotton, silk, velvet, and tulle. The choice of fabric depends on the desired effect and the specific project.
Q5: How long does it take to complete a  project?
The time required to complete a  embroidery project depends on factors such as the complexity of the design, the artist's skill level, and the size of the project. It can range from a few hours to several weeks or even months for intricate and elaborate pieces.
Q6: Where can I showcase or sell my embroidery creations?
There are several avenues to showcase and sell your embroidery creations. You can participate in craft fairs, open an online store, collaborate with fashion designers, or exhibit your work in galleries specializing in textile art.
Conclusion
In conclusion, that embroidery stands as a testament to the enduring beauty and craftsmanship of needlework. From its rich history rooted in Indian and French traditions to its global influence on fashion and textile design, tambour embroidery continues to captivate enthusiasts and artisans alike.
This timeless art form requires patience, dedication, and a keen eye for detail. Whether you're a beginner venturing into the world of tambour embroidery or an experienced embroiderer looking to push the boundaries of creativity, there are endless possibilities to explore.
Through the meticulous process of setting up the frame, transferring the design, and delicately stitching the chain stitches, tambour embroidery comes to life. The fabric becomes a canvas for intricate patterns and vibrant colors, breathing elegance and opulence into garments, accessories, and home decor.
That embroidery holds cultural significance, not only in its Indian and French heritage but also in its global reach. It is a reflection of craftsmanship, tradition, and the fusion of artistic expressions across borders.
As you embark on your own tambour embroidery journey, remember that practice and perseverance are key. There are numerous resources available, including online tutorials, workshops, and books, to help you refine your skills and master the art of tambour embroidery.
So, pick up your tambour needle, select your favorite fabric, and let your creativity flourish. With each stitch, you contribute to the rich tapestry of tambour embroidery, carrying forward a centuries-old tradition while adding your unique touch to this timeless art form.