Looking to add a touch of elegance and personal style to your wardrobe? Look no further than beaded jewelry! Whether you're a beginner or an experienced jewelry maker, beaded jewelry offers endless possibilities for creativity and self-expression. In this article, we'll explore a plethora of beaded jewelry ideas that will make you stand out from the crowd. From necklaces and bracelets to earrings and anklets, we'll cover it all. So, grab your beads and let's dive into the fascinating world of beaded jewelry!
Beaded Jewelry Ideas: Unleash Your Creativity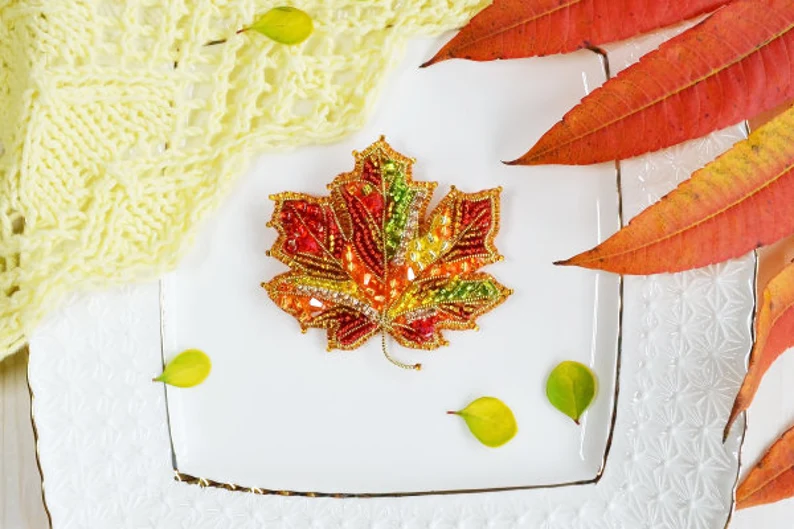 Beaded jewelry is not only a fashion statement, but it also serves as a form of wearable art. With a wide variety of beads, colors, and techniques available, the possibilities are truly endless. Here are some beaded jewelry ideas to inspire your creativity:
1. Boho Chic Necklace
Create a bohemian-inspired necklace by combining colorful beads, feathers, and natural materials like leather or suede cords. Embrace the carefree and eclectic spirit of the boho style by mixing different bead sizes and textures for a truly unique piece.
2. Charm Bracelet
Design a charm bracelet that tells your story. Choose an assortment of meaningful charms that represent your interests, hobbies, or personal milestones. Add some sparkle with Swarovski crystal beads and mix them with semi-precious stones for an eye-catching effect.
3. Designing Your Beaded Brooch
The design of your beaded brooch is where you can truly let your imagination run wild. You can opt for symmetrical patterns, floral motifs, geometric shapes, or even whimsical creatures. Sketch out your design beforehand or experiment directly with the beads to see what works best. Don't be afraid to mix different bead types and colors to create a unique and personalized brooch.
4. Dainty Pearl Earrings
For an elegant and timeless look, create dainty pearl earrings. Combine freshwater pearls with delicate seed beads to form intricate patterns or opt for a minimalist design with a single pearl drop.
5. Statement Cuff
Make a bold fashion statement with a beaded cuff bracelet. Use larger beads and incorporate intricate beadwork to create a stunning centerpiece. Experiment with different color schemes and bead shapes to match your personal style.
6. Seed Bead Rings
Craft delicate and stackable rings using seed beads. Experiment with various patterns and color combinations to create a vibrant collection of rings. These dainty accessories are perfect for everyday wear or as gifts for your loved ones.
7. Crystal Chandelier Earrings
Channel your inner glamour with crystal chandelier earrings. Combine faceted crystals with seed beads to create a dazzling effect. These earrings are perfect for special occasions or for adding a touch of sparkle to your everyday outfits.
FAQs about Beaded Jewelry Ideas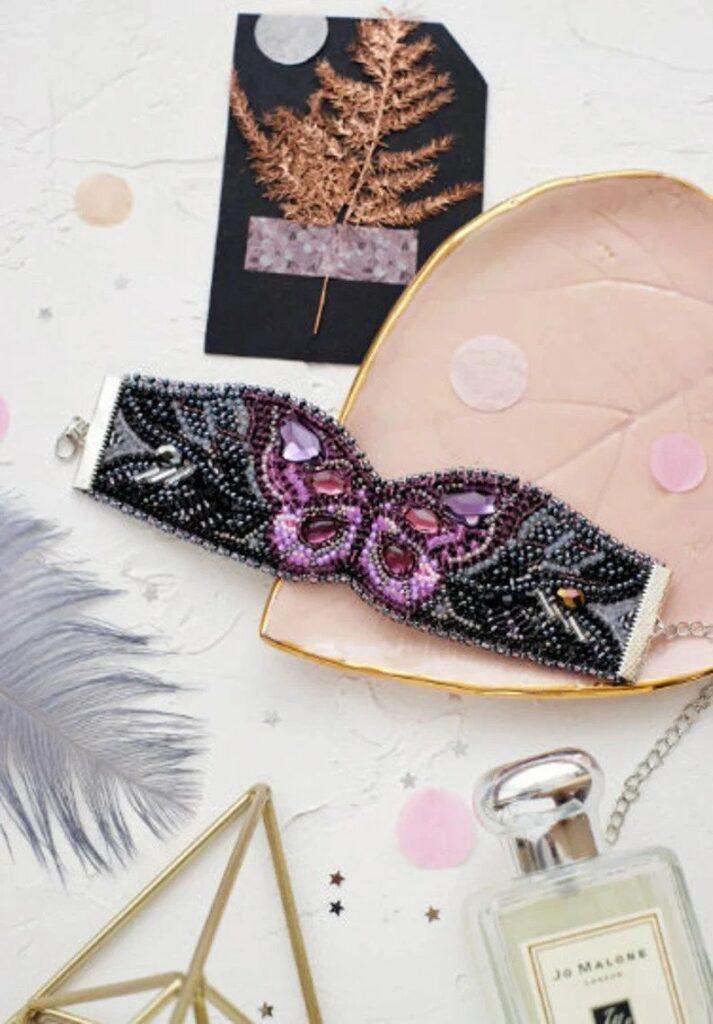 Q: What types of beads can I use for beaded jewelry?
A: There is a wide range of beads available, including glass beads, gemstone beads, seed beads, crystal beads, wooden beads, and many more. Choose beads that match your design aesthetic and personal preferences.
Q: Can I make beaded jewelry if I'm a beginner?
A: Absolutely! Beaded jewelry is suitable for beginners. Start with simple projects like bracelets or earrings, and gradually progress to more complex designs as you gain confidence and skills.
Q: Where can I find beaded jewelry patterns and tutorials?
A: The internet is a treasure trove of beaded jewelry patterns and tutorials. Websites like Pinterest and YouTube are excellent resources for finding inspiration and step-by-step guides.
Q: How can I personalize my beaded jewelry?
A: You can personalize your beaded jewelry by incorporating initials, birthstones, or charms that hold special meaning to you. Consider using unique color combinations and experimenting with different bead shapes and sizes.
Q: Can I repair beaded jewelry if it breaks?
A: Yes, you can repair beaded jewelry if it breaks. Depending on the damage, you may need to restring beads, replace clasps, or fix broken components. Learning basic jewelry repair techniques will come in handy.
Q: Can I sell my handmade beaded jewelry?
A: Absolutely! Selling handmade beaded jewelry is a great way to showcase your talent and passion. You can set up an online shop on platforms like Etsy or sell your creations at local craft fairs and markets.
Q: Where can I find high-quality beads for my jewelry projects?
A: You can find high-quality beads at specialized craft stores, online bead shops, or even local flea markets. Make sure to check the authenticity and durability of the beads before making a purchase.
Q: How do I choose the right stringing material for my beaded jewelry?
A: The choice of stringing material depends on the weight and style of your design. For lightweight pieces, consider using nylon or silk thread. Heavier pieces may require wire or beading cord. Experiment with different materials to find the one that suits your project best.
Q: Are there any beginner-friendly beaded jewelry patterns available?
A: Absolutely! There are numerous beginner-friendly patterns and tutorials available online. Websites like YouTube and craft blogs offer step-by-step instructions, making it easy for beginners to learn and create their own stunning beaded jewelry.
Q: How can I add a personal touch to my beaded jewelry designs?
A: Adding personal touches to your beaded jewelry can be as simple as incorporating birthstone beads, using beads in your favorite colors, or adding charms or pendants that hold sentimental value. Let your personality shine through by customizing your designs with meaningful elements.
Q: What tools do I need to start making beaded jewelry?
A: Essential tools for beaded jewelry making include needle-nose pliers, wire cutters, crimping pliers, bead mats, and storage containers for organizing your beads. These basic tools will help you get started on your beading journey.
Q: How can I take care of my beaded jewelry to ensure its longevity?
A: To keep your beaded jewelry in pristine condition, avoid exposing it to harsh chemicals, perfumes, or excessive moisture. When not wearing your jewelry, store it in a cool, dry place to prevent damage or tarnishing. Gently clean your beaded pieces with a soft cloth to maintain their shine.
Conclusion
Beaded jewelry allows you to showcase your individuality and express your personal style. Whether you're drawn to delicate and dainty pieces or prefer bold and statement-making designs, there is a beaded jewelry idea waiting to be brought to life. Experiment with different beads, colors, and techniques to create truly unique accessories that reflect your personality. So, gather your beading supplies, unleash your creativity, and let your jewelry shine!