Welcome to the wonderful world of hand embroidery! Whether you're a seasoned needlework enthusiast or a beginner eager to learn this timeless art, having the right hand embroidery kit is crucial for a successful and enjoyable stitching experience. In this article, we will dive deep into the components of a well-equipped hand embroidery kit and explore the exciting journey of transforming fabrics into intricate masterpieces. So, grab your needle and thread, and let's get started!
Hand Embroidery Kit: The Essentials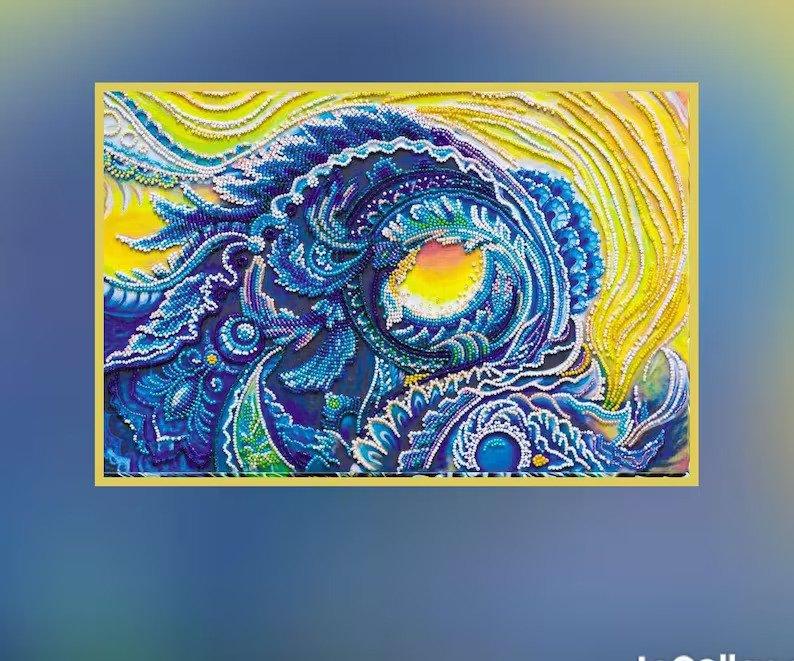 Before we begin our embroidery journey, let's understand the essential components that make up a well-rounded hand embroidery kit. Each item plays a vital role in creating beautiful designs and ensuring a smooth stitching process.
1. Embroidery Needles
An assortment of embroidery needles is a must-have for any embroidery kit. These needles come in different sizes and styles, allowing you to work on various fabrics and stitch types. From sharp-pointed needles for fine fabrics to chenille needles for bulkier materials, having the right needle ensures precision in your work.
2. Embroidery Threads
A colorful array of embroidery threads is what breathes life into your creations. Choose from a wide range of cotton, silk, or specialty threads to add vibrant hues and textures to your designs. High-quality threads not only enhance the visual appeal but also ensure the longevity of your artwork.
3. Embroidery Hoops and Frames
Embroidery hoops and frames hold the fabric taut while you stitch, preventing wrinkles and making your work easier. They come in different sizes and shapes, suitable for various projects. Investing in adjustable hoops and frames offers flexibility for working on projects of different dimensions.
4. Fabric Markers and Tracing Tools
Having fabric markers and tracing tools in your kit helps you transfer designs onto the fabric effortlessly. These tools enable you to create precise outlines and guide your stitching, especially for intricate patterns.
5. Scissors and Snips
A good pair of embroidery scissors is essential for trimming threads and fabric with accuracy. Additionally, small snips come in handy for quick thread cuts while working on intricate details.
6. Thimble and Finger Protectors
Protect your fingers from pricks and callouses by including a thimble and finger protectors in your kit. These items provide comfort and support during extended stitching sessions.
7. Pattern Books and Guides
Invest in a variety of pattern books and guides to explore new designs and stitching techniques. These resources serve as inspiration and valuable references for both beginners and experienced embroiderers.
8. Embroidery Fabric
Selecting the right embroidery fabric is essential for achieving the desired look and feel of your artwork. From cotton and linen to silk and even specialty fabrics like Aida and evenweave, each fabric offers unique characteristics that enhance your embroidery.
9. Embroidery Transfer Methods
Explore different methods for transferring designs to your fabric, such as iron-on transfers, water-soluble pens, and carbon transfer paper. Each method has its advantages and suits specific types of projects.
10. Storage and Organization
Keep your embroidery supplies neat and accessible with storage containers, cases, or pouches. Staying organized ensures that you can readily find the tools you need, preventing any disruptions during your creative process.
Getting Started: Preparing Your Fabric and Threads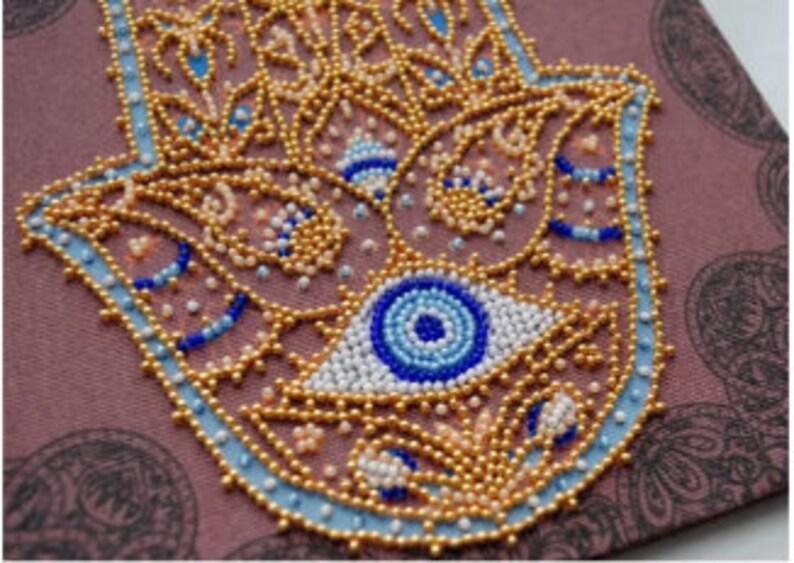 Now that we have our hand embroidery kit ready, it's time to prepare our fabric and threads for the stitching process. Proper preparation lays the foundation for a smooth and enjoyable embroidery experience.
Preparing the Fabric
Washing and Ironing: Begin by washing your fabric to remove any sizing or dirt. Iron it afterward to ensure a smooth surface for stitching.
Hoop the Fabric: Secure your fabric in the embroidery hoop, making sure it's taut and wrinkle-free.
Choosing the Right Threads: Select the embroidery threads that best complement your design and fabric.
Threading the Needle: Thread your embroidery needle with a strand of thread that's long enough to work comfortably without constant rethreading.
Exploring Basic Stitches
Mastering a few fundamental stitches is crucial for any embroidery enthusiast. Let's explore some basic stitches to get you started:
Backstitch: Ideal for creating outlines and defining shapes, the backstitch is one of the most commonly used stitches in embroidery.
Running Stitch: Simple yet versatile, the running stitch is perfect for adding texture and creating dashed lines.
French Knot: Add dimension to your designs with the French knot, a beautiful and delicate knot stitch.
Satin Stitch: Achieve smooth and even surfaces with the satin stitch, commonly used for filling shapes and petals.
Chain Stitch: Create decorative lines and borders with the chain stitch, forming a chain-like pattern.
Lazy Daisy Stitch: Form lovely floral motifs and leaves using the lazy daisy stitch.
Adding Depth: Layering and Shading
To take your embroidery to the next level, learn to add depth and dimension through layering and shading techniques:
Layering Threads: Experiment with layering different thread colors and types to achieve depth in your designs.
Split Stitch: Ideal for adding texture and dimension, the split stitch creates a rope-like appearance.
Long and Short Stitch: Master this technique for smooth shading and blending colors seamlessly.
Seed Stitch: Create textured surfaces using the seed stitch, which consists of scattered, small stitches.
Frequently Asked Questions (FAQs)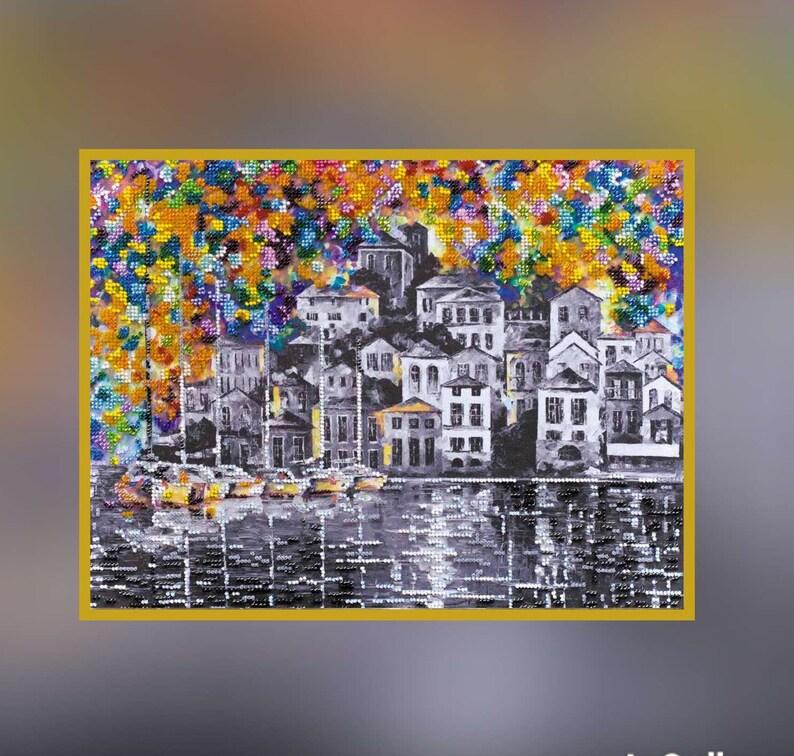 What's the best fabric for beginners to use in their hand embroidery kit? Beginners often find cotton and Aida fabric easy to work with, as they are stable and forgiving for learning various stitches.
Are there specialized embroidery needles for different fabric types? Yes, embroidery needles come in various types, including sharp needles for delicate fabrics and tapestry needles for thicker materials.
How can I prevent knots and tangles while working with embroidery threads? Keeping your threads organized and using a needle threader can significantly reduce knots and tangles during stitching.
Can I wash my embroidered pieces? Yes, you can hand wash your embroidered pieces gently with mild soap. Avoid scrubbing or wringing the fabric to preserve the stitching.
What's the difference between hand embroidery and cross-stitching? While both use similar techniques, hand embroidery is more versatile and allows for a broader range of stitch types and design possibilities.
Is hand embroidery suitable for children? Hand embroidery can be a wonderful craft for children, providing them with a creative outlet and developing their fine motor skills.
Conclusion
Embroidery is an art form that has captivated people for centuries, and with the right hand embroidery kit, you can embark on a journey of creativity and self-expression. From mastering essential stitches to exploring advanced techniques, the possibilities are limitless. So, gather your