Embroidery has long been cherished as a timeless art form, allowing individuals to express their creativity and add intricate details to various fabrics. Among the myriad of techniques, embroidery with beads stands out, capturing attention with its dazzling and vibrant aesthetic. By combining the art of embroidery with the elegance of beads, you can elevate your creations to new levels of beauty and sophistication. In this article, we will explore the captivating world of embroidery with beads, discussing techniques, designs, and inspiration to help you embark on your own sparkling journey.
Embroidery with Beads: Adding a Touch of Sparkle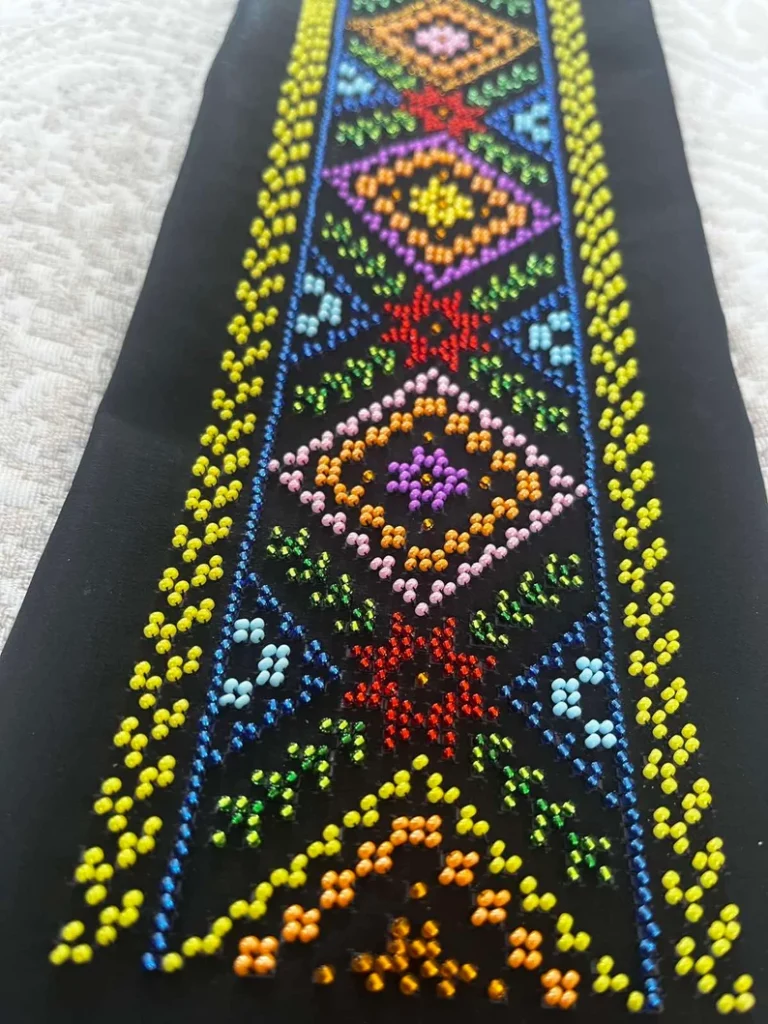 Embroidery with beads is a technique that involves stitching beads onto fabric, resulting in eye-catching designs that shimmer and shine. By integrating beads into your embroidery projects, you can create stunning embellishments, intricate patterns, and even three-dimensional effects. The combination of beads and embroidery fuses texture, color, and dimension, allowing you to infuse your work with a touch of opulence and charm.
The Beauty of Bead Embroidery
Bead embroidery unlocks a world of creative possibilities. The interplay between light, thread, and beads creates a mesmerizing effect, making each piece a true work of art. Whether you're embellishing garments, accessories, or home decor items, bead embroidery adds an element of sophistication and allure.
Traditional vs. Contemporary Bead Embroidery Techniques
Bead embroidery techniques have evolved over time, blending traditional methods with contemporary approaches. Traditional bead embroidery often involves attaching beads to fabric using a variety of stitches, such as the backstitch, satin stitch, or French knot. On the other hand, contemporary techniques incorporate innovative materials, such as adhesive backings or specialized embroidery hoops, to streamline the process and offer new design possibilities.
Incorporating Beads into Different Embroidery Styles
Beads can be seamlessly integrated into various embroidery styles, allowing you to experiment with different aesthetics and create unique pieces. Whether you prefer the delicate elegance of floral motifs, the boldness of geometric designs, or the whimsy of abstract patterns, bead embroidery can enhance the visual impact of your embroidery projects.
Embroidery with Beads: Unleashing Creativity
Embroidery with beads offers a myriad of possibilities for adding texture, depth, and sparkle to your projects. Whether you are a seasoned embroiderer or just starting out, this technique can be easily incorporated into your repertoire. Let's dive into the world of embroidery with beads and discover how you can elevate your craft.
Getting Started: Essential Materials
Before you embark on your embroidery with beads journey, it's important to gather the necessary materials. Here's a list of essentials to get you started:
Embroidery hoop: This will hold your fabric taut and ensure even stitching.
Fabric: Choose a fabric that suits your project, such as cotton, silk, or linen.
Needles: Select needles with small eyes to easily thread beads.
Thread: Opt for a strong and fine thread that complements your beads.
Beads: There is a wide variety of beads available, including seed beads, bugle beads, and sequins. Choose the ones that match your design and desired effect.
Scissors: A good pair of scissors will come in handy for cutting thread and trimming excess fabric.
Step-by-Step Guide: Embroidery with Beads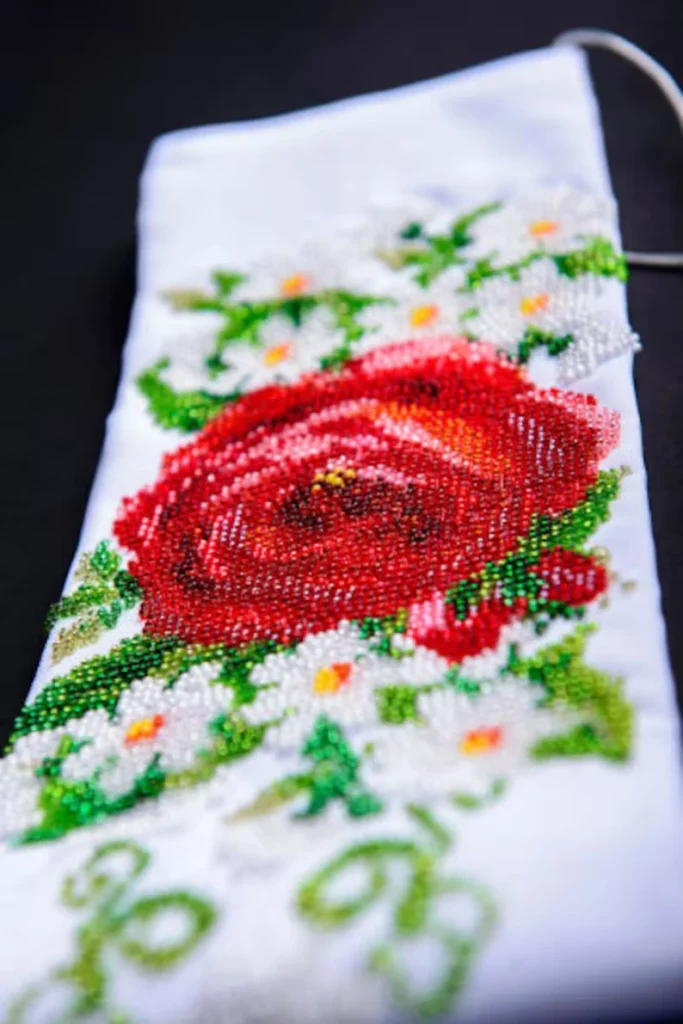 Now that you have your materials ready, let's explore the step-by-step process of creating beautiful embroidery with beads:
1. Prepare Your Design
Choose or create a design that incorporates beads. Keep in mind the size and shape of the beads you plan to use.
2. Secure Your Fabric
Place your fabric in the embroidery hoop, ensuring it is taut and wrinkle-free.
3. Thread Your Needle
Thread your needle with the chosen thread, making sure it is long enough for your desired embroidery area.
4. Begin Embroidering
Start embroidering your design using traditional embroidery stitches. Use a combination of beads and thread to create texture and dimension.
5. Adding the Beads
When you reach a point where you want to add beads, thread them onto your needle before securing them to the fabric. Incorporate them into your stitches or use them to create standalone beadwork.
6. Secure Loose Ends
As you progress, secure loose ends of thread and ensure the beads are firmly attached to the fabric.
7. Finishing Touches
Once your design is complete, carefully remove the fabric from the hoop and trim any excess fabric or thread.
Frequently Asked Questions (FAQs)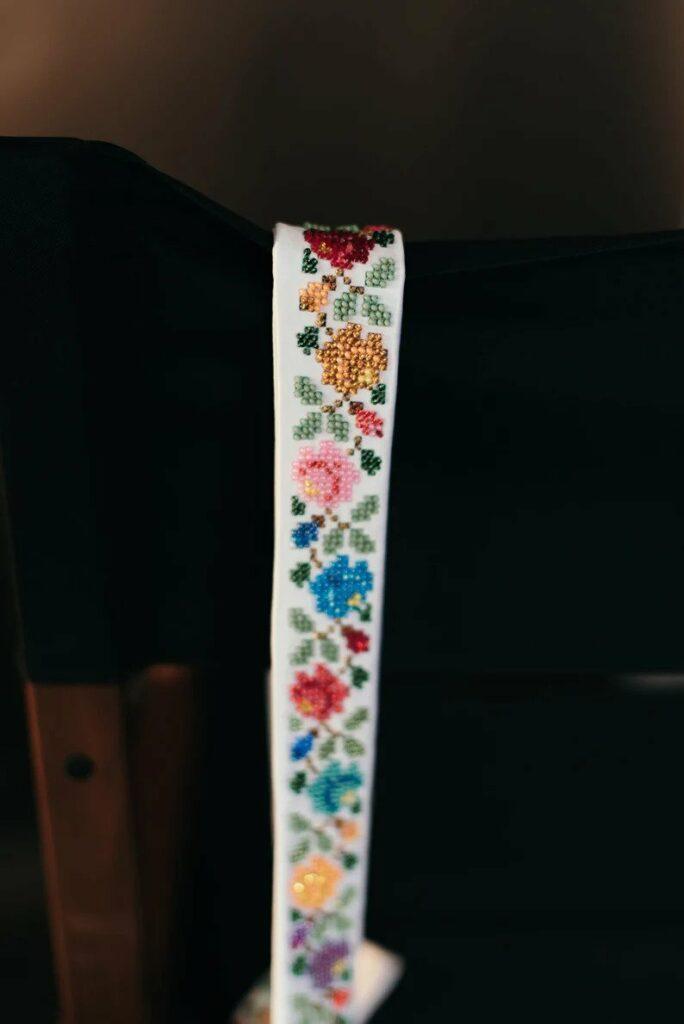 Q1: What types of beads can be used for embroidery? A1: A wide range of beads can be used for embroidery, including seed beads, bugle beads, crystal beads, and more. The choice of beads depends on the desired effect and the project you are working on.
Q2: How can I secure beads to fabric during embroidery? A2: Beads can be secured to fabric using various techniques, such as stitching through the bead holes, couching, or using adhesive materials. Experiment with different methods to find the one that works best for your project.
Q3: Are there any specific needles or threads recommended for bead embroidery? A3: When it comes to bead embroidery, it is advisable to use beading needles and threads specifically designed for beadwork. Beading needles are thinner and have smaller eyes, making it easier to pass through bead holes, while beading threads are stronger and less likely to fray.
Q4: How can I create three-dimensional effects with bead embroidery? A4: To create three-dimensional effects with bead embroidery, you can use techniques such as bead embroidery stitches, layering beads, or adding sequins and other embellishments. These techniques can add depth and dimension to your designs.
Q5: Can I combine bead embroidery with other embroidery techniques? A5: Absolutely! Bead embroidery can be combined with other embroidery techniques, such as thread embroidery, stumpwork, or goldwork, to create unique and intricate designs. Let your creativity flow and experiment with different combinations.
Q6: Where can I find inspiration for bead embroidery designs? A6: Inspiration for bead embroidery designs can be found in various sources, such as nature, art, fashion, and cultural heritage. Explore magazines, online platforms, and books dedicated to embroidery and beadwork to discover a wealth of ideas and inspiration.
Conclusion: Let Your Creativity Shine with Bead Embroidery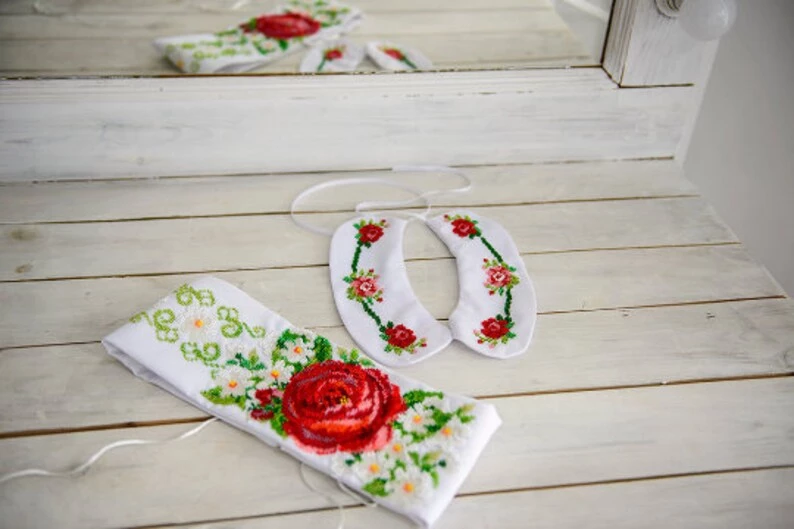 Embroidery with beads offers a captivating and versatile way to infuse sparkle and elegance into your creative projects. By incorporating beads into your embroidery work, you can transform ordinary fabrics into extraordinary pieces of art. Experiment with different techniques, explore diverse designs, and let your imagination run wild as you embark on your journey of bead embroidery. Whether you're a seasoned embroiderer or just starting out, the enchanting world of bead embroidery awaits, ready to add a touch of magic to your creations.