Bead embroidery is an ancient art form that has captivated cultures around the world for centuries. This meticulous craft involves stitching beads onto fabric to create intricate designs, adding texture, dimension, and brilliance to various items such as clothing, accessories, and home decor. In this article, we will delve into the fascinating world of bead embroidery, exploring its history, techniques, and the endless possibilities it offers for creative expression. Whether you're a seasoned artist or a beginner eager to explore a new craft, bead embroidery is sure to ignite your creativity and leave you with awe-inspiring creations.
The Art of Bead Embroidery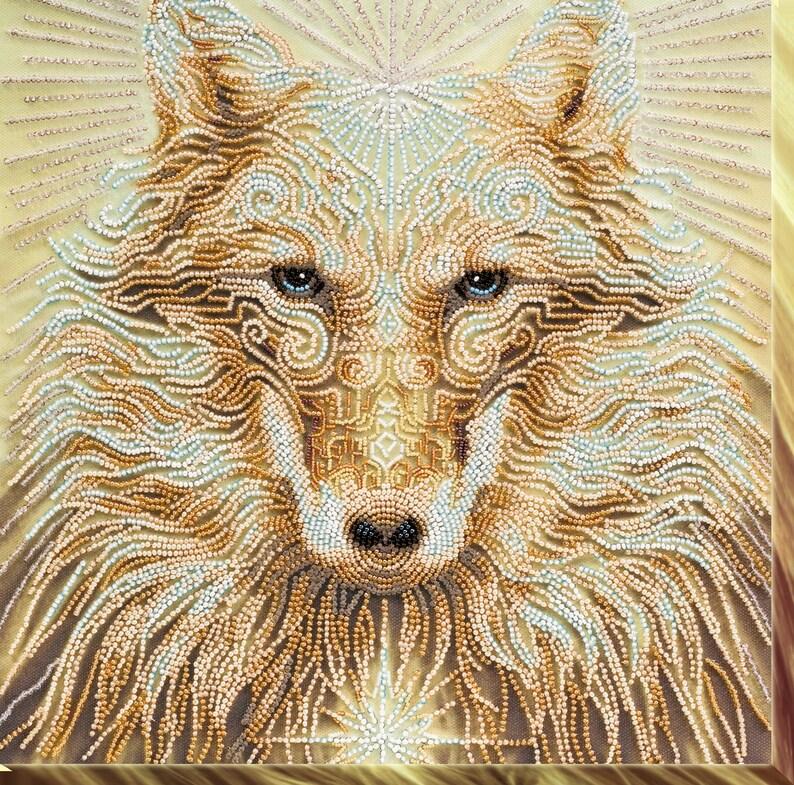 Bead embroidery combines the beauty of traditional embroidery with the exquisite allure of beads. By stitching individual beads onto fabric, one can create stunning designs that shimmer and shine, adding a touch of opulence to any piece. The artistry lies in selecting the right beads, coordinating colors, and carefully placing each bead to form intricate patterns. From delicate floral motifs to bold geometric shapes, the possibilities are limited only by one's imagination.
The History of Bead Embroidery: A Journey Through Time
Bead embroidery has a rich and diverse history, with evidence of its existence dating back thousands of years. Ancient civilizations such as the Egyptians, Persians, and Native Americans embraced this art form, incorporating beadwork into their clothing, ceremonial regalia, and religious artifacts. The intricate beadwork served as a status symbol, representing wealth, power, and cultural identity.
Essential Tools and Materials for Bead Embroidery
Before diving into the world of bead embroidery, it's important to familiarize yourself with the essential tools and materials required for this craft. Here are the key items you'll need to get started:
Embroidery Hoop: A hoop holds the fabric taut, providing stability and ease while stitching.
Needles: Choose needles specifically designed for bead embroidery, as they have smaller eyes to accommodate the thread and beads.
Beads: Select beads in various sizes, shapes, and colors to suit your design. Seed beads, bugle beads, and faceted beads are commonly used in bead embroidery.
Thread: Use a strong, durable thread that can withstand the weight of the beads and the tension of stitching.
Fabric: Opt for a sturdy fabric, such as cotton or linen, that can support the weight of the beads and withstand the embroidery process.
Scissors: Sharp scissors are essential for cutting thread and trimming excess fabric.
Techniques: Weaving Wonders with Beads and Needle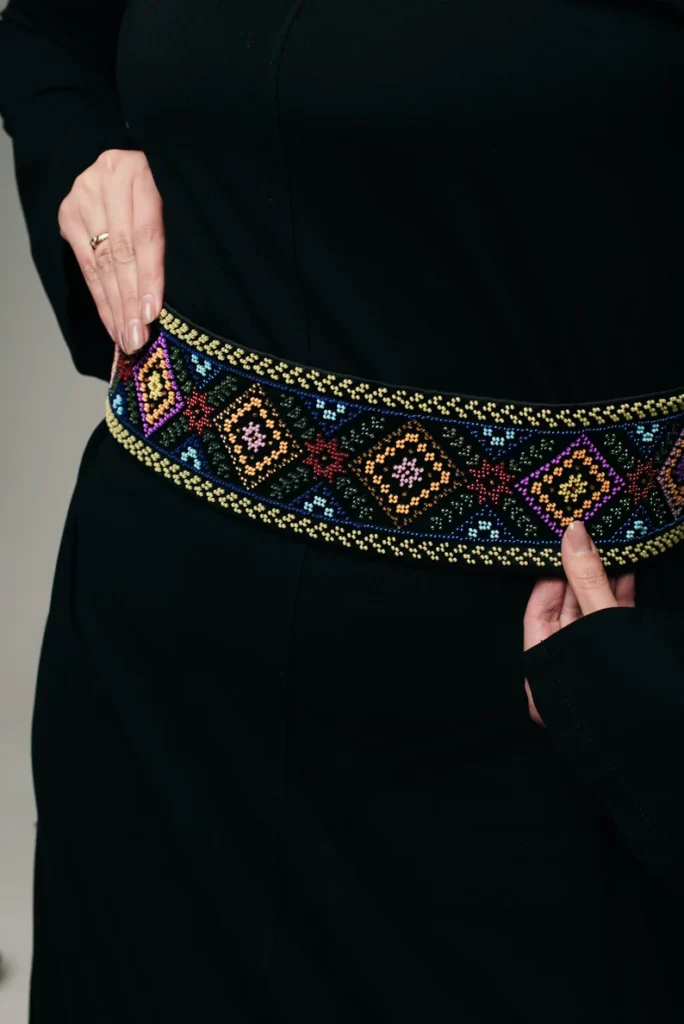 Bead embroidery encompasses a range of techniques that combine beadwork and embroidery skills. Here are a few popular techniques that artisans employ to create their mesmerizing beadwork masterpieces:
1. Traditional Bead Embroidery: A Testament to Timelessness
Traditional bead embroidery involves sewing beads onto fabric using a needle and thread, incorporating various stitches such as the backstitch, running stitch, and satin stitch. This technique allows for precise bead placement, resulting in intricate and captivating designs.
2. Bead Appliqué: Embellishing with Flair
Bead appliqué involves attaching individual beads or clusters of beads onto fabric to create a textured and dimensional effect. This technique is often used to embellish clothing, accessories, and home decor items, adding a touch of elegance and flair.
FAQ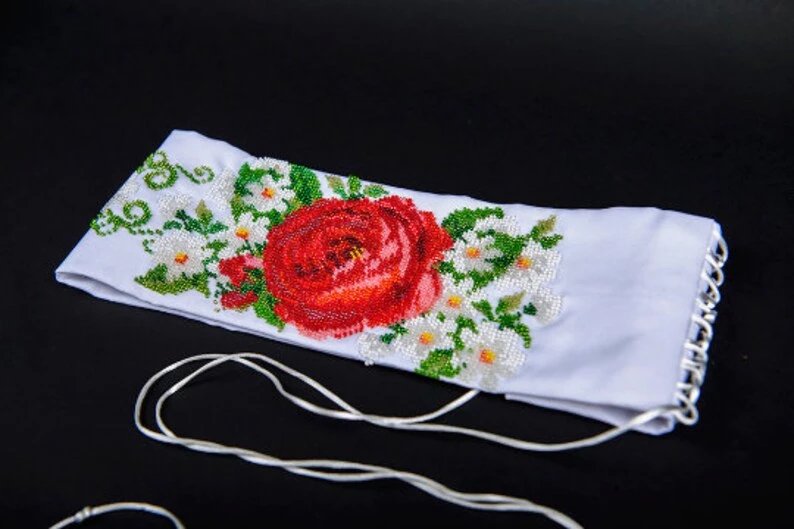 Q: What materials do I need to get started with bead embroidery? A: To begin your bead embroidery journey, you will need beads (such as seed beads or specialty beads), fabric, a needle, beading thread, embroidery floss, embroidery hoop, and scissors. Optional tools include beading needles, beading mats, and a bead organizer.
Q: Can I incorporate bead embroidery into my existing sewing or embroidery projects? A: Absolutely! Bead embroidery can be seamlessly integrated into various sewing and embroidery projects. You can add beadwork accents to garments, embellish quilts or pillows with beads, or create intricate designs on handbags and accessories.
Q: How do I choose the right colors and bead combinations for my bead embroidery design? A: Selecting colors and bead combinations is a creative process that depends on your personal preferences and the overall aesthetic you want to achieve. Consider the color scheme of your fabric or project, experiment with different bead combinations, and use color theory principles to create harmonious and visually appealing designs.
Q: Are there any specific techniques for securing knots and finishing off beaded embroidery? A: Yes, ensuring secure knots and a neat finish is crucial in bead embroidery. To secure knots, you can make a small backstitch through several beads or create a loop and pass the thread through it before pulling tight. To finish off your embroidery, weave the thread through nearby beads on the back of the fabric and trim any excess thread.
Q: Can I incorporate other materials, such as sequins or crystals, into my beaded embroidery? A: Absolutely! Bead embroidery offers endless possibilities for incorporating other materials. You can combine beads with sequins, crystals, pearls, or even fabric appliqués to add texture, sparkle, and dimension to your designs. Let your creativity guide you!
Q: How can I learn more about advanced beaded embroidery techniques and designs? A: There are various resources available to expand your bead embroidery skills. You can explore specialized bead embroidery books, online tutorials, workshops, or join beadwork communities where you can learn from experienced artisans and exchange ideas with fellow enthusiasts.
Conclusion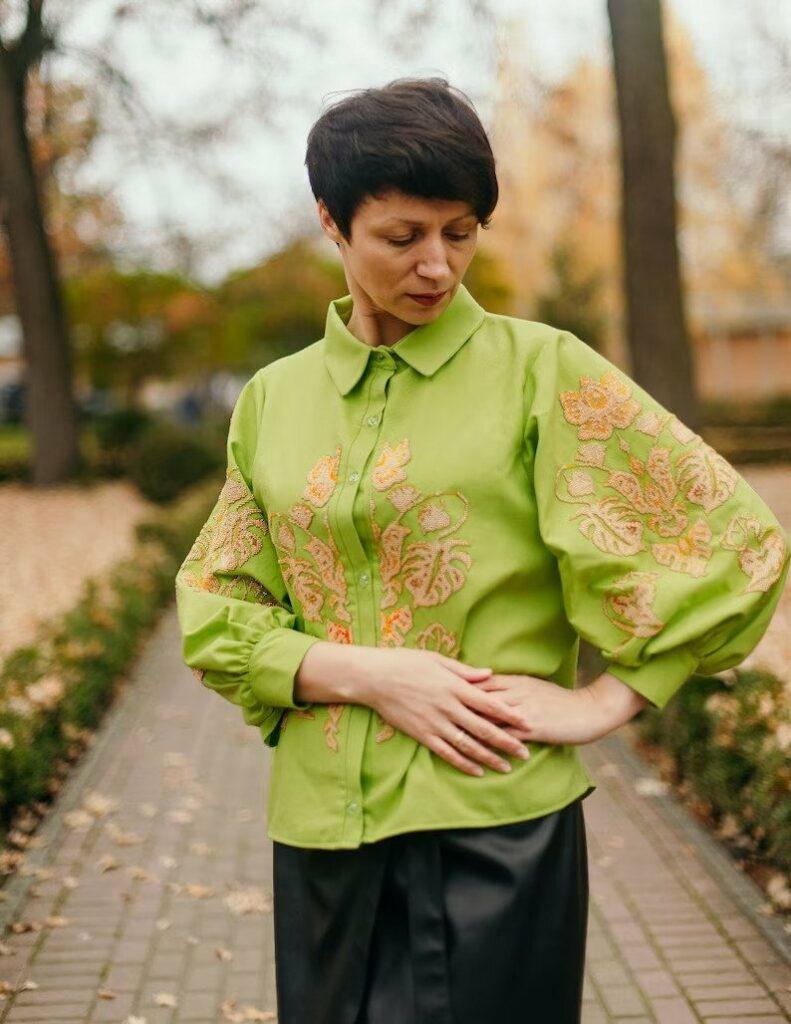 In conclusion, beaded embroidery is a captivating art form that weaves together the brilliance of beads and the intricate skill of embroidery. Through the careful placement of beads and the use of various stitching techniques, artisans create stunning designs that showcase their creativity and craftsmanship.
We explored the origins of  beaded embroidery, tracing its legacy back to ancient civilizations where beads held cultural and symbolic significance. Today, beaded embroidery continues to thrive, offering a wide range of techniques for artists to experiment with.
From traditional beaded embroidery, which showcases the timelessness of this art form, to bead appliqué, which adds flair and texture to garments and accessories, the possibilities are endless. Beaded embroidery allows artists to express their unique style and create mesmerizing pieces that delight the eye.
Throughout this article, we answered common questions about beaded embroidery, providing insights into materials, fabric choices, securing techniques, and the integration of other materials. Whether you're a beginner or an experienced beadwork enthusiast, there are resources available to help you expand your skills and explore advanced techniques.
So, unleash your creativity and dive into the enchanting world of beaded embroidery. Let the beads guide your needle and the fabric become your canvas as you create intricate tapestries of elegance and beauty.
See more embroidery clothing examples